Image: 350 Australia fronted by David Pocock, begin campaign to stop 'sportswashing' of fossil fuels with a victory over Santos (new gas projects Beetaloo, Barossa and Narrabri).
from Lucy Manne, 350 Australia. Email communication.
As reported in the Guardian today, this victory comes after our grassroots movement ran a campaign to pressure the Australian Open to drop Santos' dirty sponsorship.1
When the Australian Open announced a multi-year partnership with Santos last year, 9000 of us made a 'racquet' by telling tournament director Craig Tiley that a sporting group promoting fossil fuels today is as irresponsible as a medical group promoting cigarettes in 1930. We ran a social media campaign to raise awareness of Santos' sponsorship amongst tennis fans.
The Australian Open recently confirmed to 350 Australia that Santos is no longer a partner. This is a huge win that reminds us that when we take action together, we create a safer climate for all.
Now we have an opportunity to build on our people-powered victory. We pressured the Australian Open to ditch Santos, now let's pressure the 'Santos Tour Down Under' to do the same.
The iconic Santos Tour Down Under cycling festival kicked off this week in South Australia. It is outrageous that a major cycling event, held in a state which is a leader in renewable energy, is sponsored by a fossil fuel company.
350 Australia will partner with Fossil Free SA to run a creative advertising campaign to mobilise cyclists to take action, ramp up a petition targeting the Executive Director of Events SA, engage media, and run a series of grassroots actions at the cycling event.
350 Australia hope to pressure the Santos Tour Down Under to change gears and find a new naming rights sponsor beginning in 2023 that has no association with fossil fuel companies.
In the words of David Pocock,
Movements of the twentieth century made it socially unacceptable for sporting events to partner with cigarette companies. Fossil fuel companies like Santos can be stopped by making it unacceptable for sporting organisations to let them "sportswash" their image and buy their social license to keep polluting.
Santos is one of the world's biggest polluters. Their mission to expand gas production is worsening climate change, threatening farmers, and is opposed by Traditional Owners. 350 Australia aim to continue to undermine their social license to pollute by powering a campaign to pressure Hitaf Rasheed, Executive Director of Events SA, to find a new naming rights sponsor for the Tour Down Under.
References
[1] "Tennis Australia ends partnership with Santos after one year", The Guardian, 23 January 2022
The multiyear deal with the fossil fuel company had been the target of a campaign against 'sportswashing'.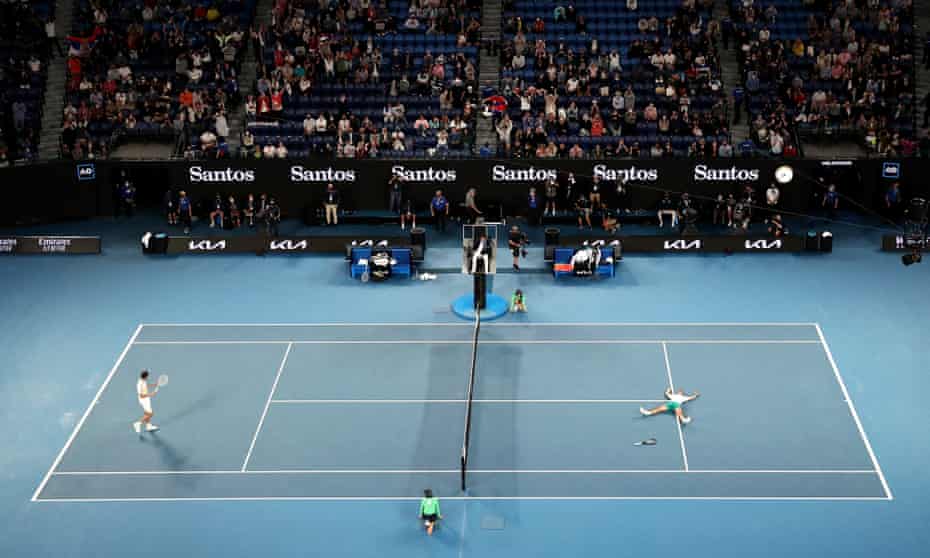 Tennis Australia appears to have dumped Santos one year into a "multiyear" partnership deal after a campaign targeting the fossil fuel company for "sportswashing".
Circumstances surrounding the termination of the agreement are unclear as neither party are commenting but the decision to part ways took place before 5 November 2021.
The deal was announced in February 2021, with Tennis Australia saying at the time that Santos had "joined the Australian Open and ATP Cup family as Official Natural Gas Partner".
"The Summer of Tennis events will provide a platform for Santos to showcase how natural gas is used in everyday life. Connecting with tennis at a grassroots level is also a priority," it said.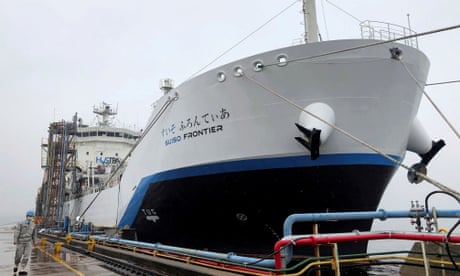 The company's branding was widespread during the 2021 Australian Open, with the Santos logo appearing courtside and advertisements promoting the jobs provided by the gas industry playing during broadcasts.
In another instance, a "fuelled by Santos" slogan appeared on the score count during an epic rallies video.
Tennis Australia confirmed to Guardian Australia that Santos had been dropped as a partner.