Coalmines pollute much more than their operators predicted when they sought approval
Whitehaven Coal's underground mine in northern NSW is polluting the atmosphere with more than three times the direct greenhouse gas emissions it forecast it would emit when it received environmental approval in 2015.
Key points:
ABC analysis reveals coalmines significantly underestimated their pollution levels when seeking approval
The mines are not being held to those estimates, and sometimes permitted to pollute far more
Some experts are warning the system is broken and could completely undermine Australia's climate strategy
The company told regulators it expected to emit about 133,330 tonnes of CO2 each year on average — but its most recent data shows it is emitting more than half a million tonnes.
The extra emissions from the Narrabri coalmine would have the same environmental impact as putting 130,000 extra cars on the road each year.
An ABC analysis has uncovered several other examples of project approval being granted to coalmines based on environmental assessments that contained significant underestimates of their greenhouse gas pollution.
Campaigners who have analysed the data say that shows mining companies are getting away with providing bogus predictions when seeking approval.
And they warn that could undermine Australia's key climate policy, the Safeguard Mechanism, which aims to limit the total combined emissions from big-polluting industries.
"We have a system where these companies are able to get their licence to pollute without having to account for that pollution and deal with it," said Annika Reynolds from Ember, a think tank that focuses on climate change data and campaigns to accelerate the transition away from fossil fuels.
"The emission reporting system in Australia is essentially captured by industry," said climate scientist Bill Hare, CEO of Climate Analytics, an international think tank working to accelerate climate action.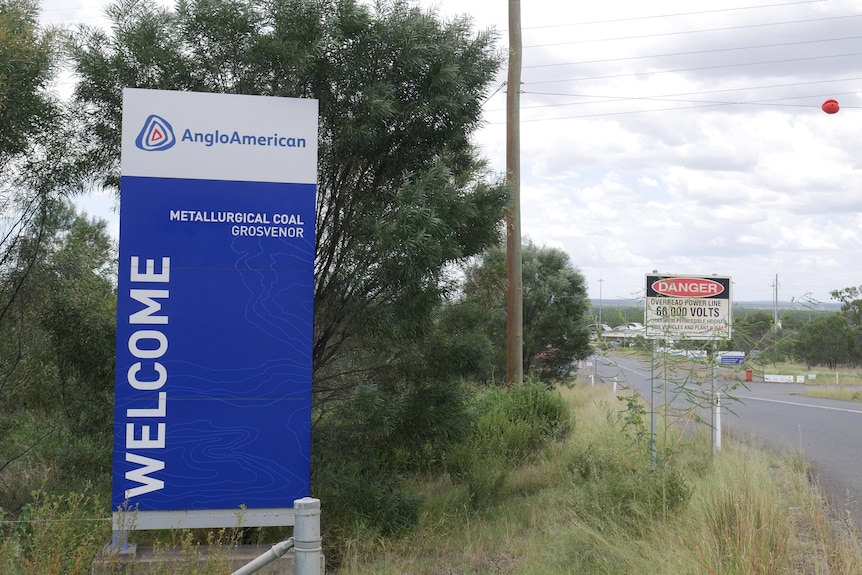 The mining companies are not legally required to stick to their emissions forecasts.
Whitehaven said it was complying with all the required regulations around estimating and reporting emissions.
Miners can 'choose whatever methodology' to estimate pollution
Whitehaven provided a revised emissions estimate in 2015, when seeking approval to increase the amount of coal it could extract from the Narrabri mine.
Despite the coal extraction increasing by more than 50 per cent on average, Whitehaven produced new estimates that predicted the mine's emissions would halve — a forecast that turned out to be inaccurate.
Mx Reynolds says part of the problem is that coal companies helped develop the methods used to estimate emissions from mines, and then are able to apply those methods without independent verification.
"The challenge here is that when the regulations are very lax around what methodology coal companies are going to use, coal companies are able to choose whatever methodology is going to produce the lowest emissions factor," Mx Reynolds said.
Mr Hare, a physicist and author of IPCC reports, said with tighter controls on emissions being enforced by the federal government, problems with emissions reporting could get worse.
Not only would companies be incentivised to underestimate future emissions, they could also benefit from under-reporting their actual emissions.
"The reformed Safeguard Mechanism will put a price on carbon. So there's an even deeper incentive now for companies to be very circumspect, if I can put it politely, about what they report," he said.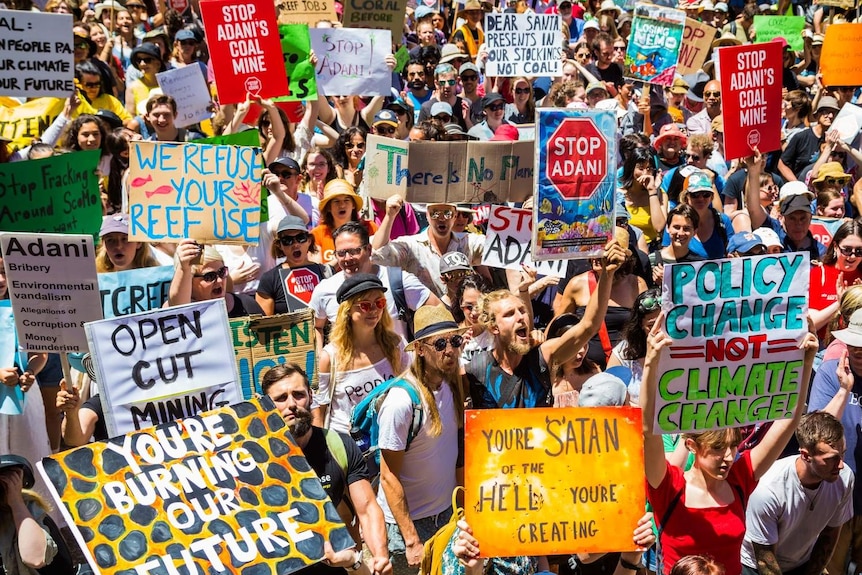 'A licence to pollute more'
Environmental advocates point to another issue with the estimates used by mining companies when seeking approvals — the companies are rarely required to stick to their estimates.
The approvals process is mostly managed by state governments, but emissions limits are set by the federal Clean Energy Regulator (CER).
When the CER sets mines' net emissions limit under the Safeguard Mechanism — called a "baseline" — it often allows much more pollution than the companies estimated they would produce.
"Historically, baselines have been set far too generously because the true aim [of the policy] has not been, really, to reduce emissions," Mx Reynolds said.
Whitehaven will face no penalties for exceeding its forecasts at Narrabri because its baseline was set at about 750 per cent of its 2015 estimate.
Anglo American's Grosvenor mine in Queensland reports it is now emitting greenhouse gases at 143 per cent the level it forecast in its approval documents.
But that is within its limit because the baseline was set at more than 600 per cent its emissions forecast.
Adani's controversial Carmichael coalmine has followed a similar pattern.
In its first year of coal extraction, Adani's mine emitted 800 per cent of the amount it estimated it would emit per tonne of coal.
Adani's initial approval was for now-defunct plans to develop a massive mine extracting 43 million tonnes of coal per year.
It has since scaled those plans back to just 10 million tonnes per year. But, under the Safeguard Mechanism, Adani has been permitted to pollute more than was forecast in its original mega-mine proposal.
"The fact that that baseline was set at a higher level initially and has been kept at that high level has, in essence, given that coal facility a licence to pollute more per tonne of coal," Mx Reynolds said.
"The significant gap between estimated and reported methane emissions shows that environmental decision-makers are flying blind on the true climate impact of new coalmines and expansions."
Numbers undercooked, then overcooked: economist
Curtin University energy economist Liam Wagner said mining companies generally underestimated emissions when seeking project approvals, but then revised them up before emissions limits were decided.
Because environmental impact statements (EIS) and approvals are considered at a state level, but the emissions limits are set by a federal regulator, an EIS does not necessarily have much bearing on the emissions limit set by the federal regulator, he said.
"I wouldn't trust an EIS emissions profile because they are usually undercooked by a third-party consultant to benefit their client," Dr Wagner said.
"Then when they go to the federal regulator, they would be revised calculations … they would submit a new set [of numbers] and give themselves some leeway. So then they'd be overcooked."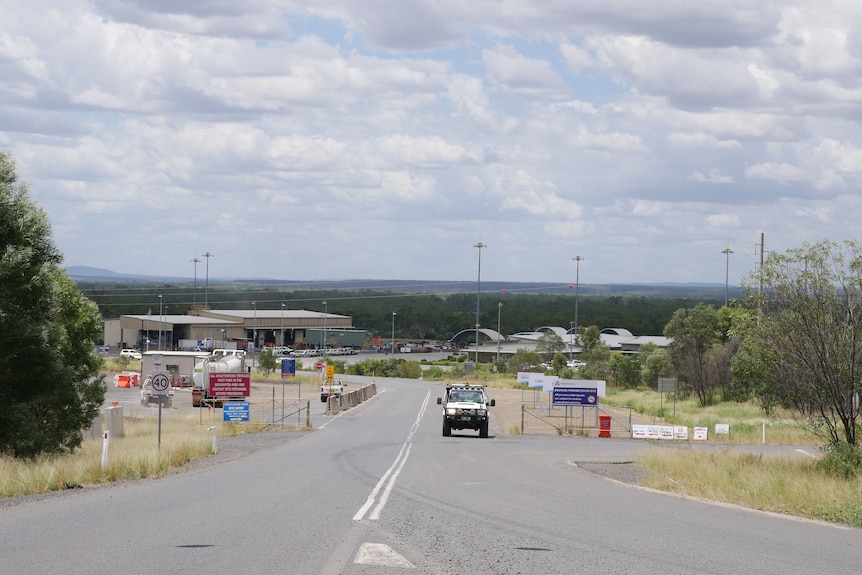 The Narrabri, Grosvenor and Carmichael mines all had emissions limits set by the CER under what's called "calculated baseline", which is based on the mine's highest forecast year of production.
In a statement, the Department of Climate Change, Environment and Water said the limits were introduced under the previous government in 2019, but in future, the mines would be subject to limits that would be worked out differently.
New emissions limits will be based on actual production from the mines, but exactly how they will be calculated is not yet known.
Miners say they are working within the rules
Adani — which now trades under the name Bravus in Australia — said the emissions-intensity of its mine would change.
"The intensity of scope 1 emissions per tonne of coal mined will change in the future as the mine ramps up to full production," a Bravus Mining and Resources spokesman said.
He said it was misleading to compare the latest reported emissions with the earlier forecasts as the reporting requirements and the production rate were different in the two reporting schemes.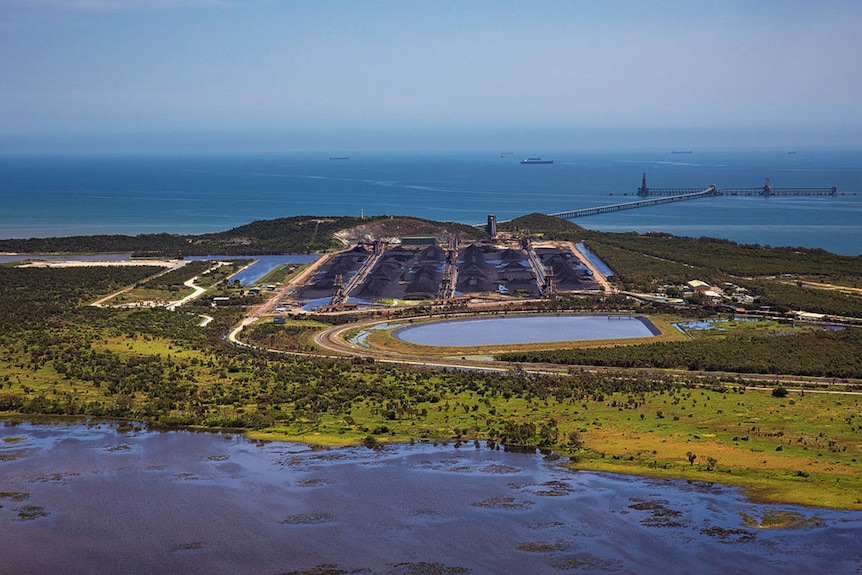 Anglo American said its emissions estimates for the Grosvenor mine in 2011 were based on the best methods, which have since been improved.
"Our baseline data is prepared in accordance with the rules set out in the National Greenhouse and Energy Reporting scheme, independently audited, and then further reviewed by the Clean Energy Regulator prior to their approval of the disclosure," a spokeswoman for Anglo American said.
"Any changes have largely resulted from updates to the way calculations are made under the legislation."
She added that Anglo American was investing heavily in emissions reduction technology as part of a commitment to operate carbon-neutral mines by 2040.
Whitehaven said the regulations governing emissions management were "well established" and the company complied with those at all its mines.
"We undertake all emissions estimates in accordance with the approved methodologies outlined by the relevant regulators and authorities in each jurisdiction, and as amended over time," a spokesman for Whitehaven said.
Whitehaven said the regulations governing emissions management were "well established" and the company complied with those at all its mines.
"We undertake all emissions estimates in accordance with the approved methodologies outlined by the relevant regulators and authorities in each jurisdiction, and as amended over time," a spokesman for Whitehaven said.
Global energy body believes Australia's pollution data is wrong
There is evidence emissions numbers reported by coalmines significantly underestimate the real numbers.
Satellite data suggests some coalmines are belching out huge plumes of greenhouse gases. The International Energy Agency, which provides data analysis and policy recommendations to member countries, believes Australia may be under-reporting its coalmine emissions by more than 60 per cent.
"We … don't have independent top-down verification from satellites or aerial flyovers," Mx Reynolds said.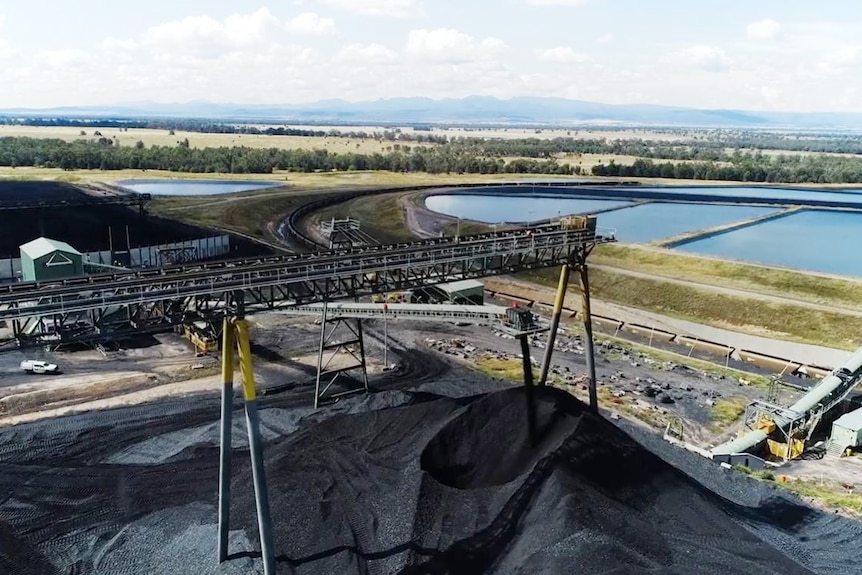 The government has committed to reviewing and improving measurement of the potent gas methane, which could lead to revised pollution estimates from coalmines.
"If the true rate of methane pollution is being properly measured under the regulations, we may have a far bigger coalmine methane problem than is currently reflected in the reporting," Mx Reynolds said.
Tech could improve estimates and measurements: experts
The problems seen in forecasting emissions from coalmines and then in accurately reporting the emissions can both be improved with current technology, Mr Hare and Mx Reynolds said.
Both said the forecasts made by coal companies in the approval process needed independent verification, and the companies needed to be held to the estimates.
Mx Reynolds said the climate impacts from coalmines should be approached the same way that biodiversity impacts are.
"If a coalmine had estimated in the approval stage that it was going to clear 100 hectares of koala habitat — and it got approved on that basis — and then once it commenced operation, it came out that it had cleared 1,000 hectares of koala habitat, there would be significant repercussions under environmental and planning law for breaches of the conditions of that approval," Mx Reynolds said.