Climate Action to Spur Australian Green Bonds to Record Year
Issuance has more than doubled compared to same time in 2021

Formal policy shift helps build on existing momentum: Barclays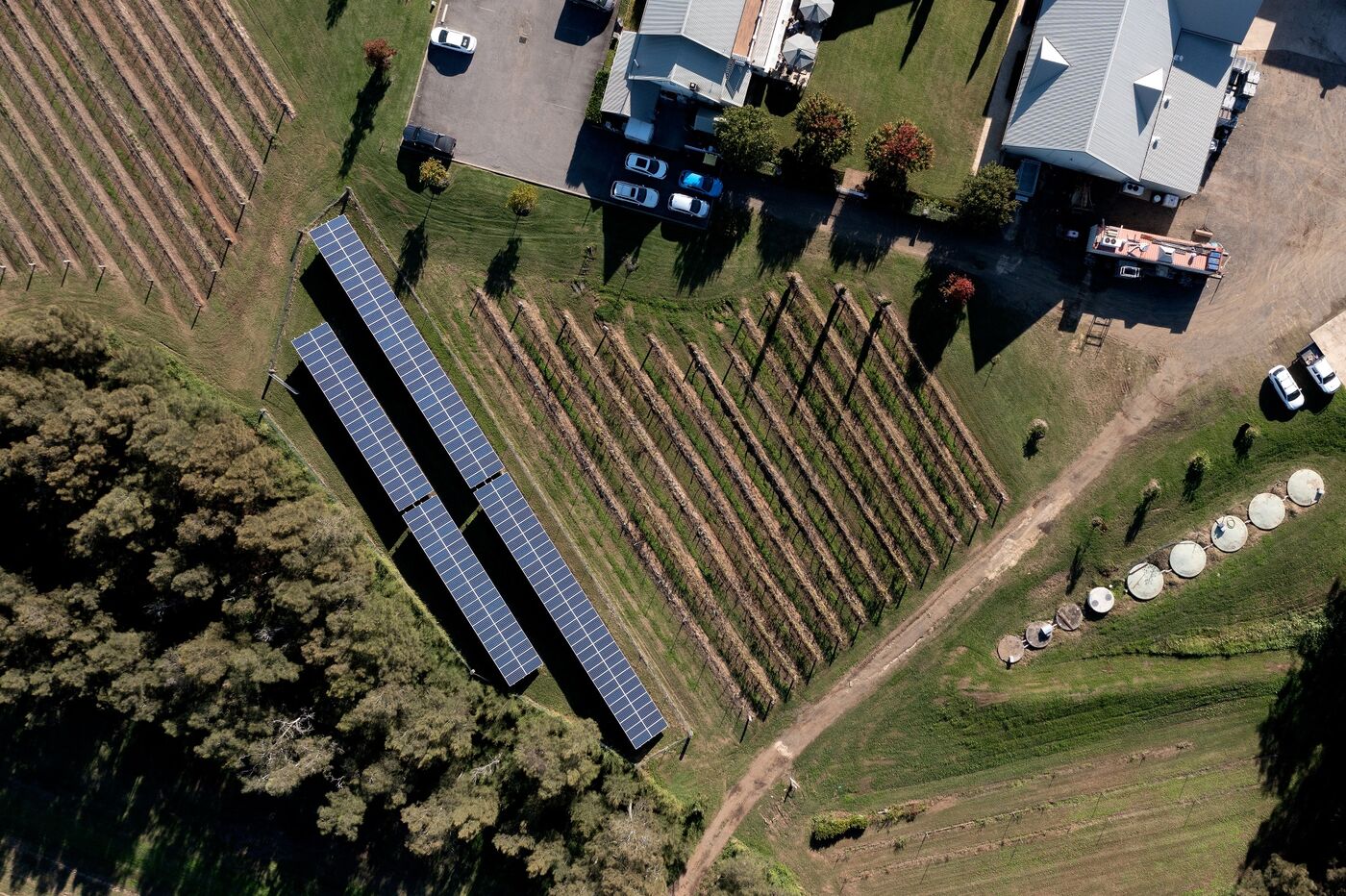 Australian green bond issuance is on pace for a record-breaking year, boosted by the new government's commitment to emissions cuts and other action on climate change.
Issuers in the nation have already sold A$4.6 billion ($3.2 billion) of green debt this year, on pace to surpass 2021's total of A$6 billion, data compiled by Bloomberg show. A surge in Australian dollar-denominated offerings over the past 10 months has fueled this year's sales, which are 150% higher than the same time last year.
Australia's sustainable debt industry was boosted by May's federal election, which saw a record vote for the Greens and cemented climate policy as a priority for the Labor government, said Susan Barron, global head of sustainable capital markets in London at Barclays Plc, one of the top 10 managers for sales of such bonds.
"It's a very positive momentum creator, that formalization through government policy," Barron said. "Coupled with other initiatives around creation of standards and taxonomies to provide definition and clarity, that can encourage local domestic issuance growth."
Australia's Prime Minister Anthony Albanese is a radical change from his predecessor, Scott Morrison, who famously signaled his commitment to the country's fossil fuel industries by bringing a lump of coal into the parliament. Australia's biggest polluters may be forced to reduce emissions by as much as 6% a year under proposals outlined last week.
Some borrowers have balked at Australia's role as a major producer of fossil fuels and other commodities: Sweden's central bank dumped the bonds of Western Australia and Queensland states over the issue.
Small Corner
Australia represents a small corner of global borrowings focused on environmental, social and governance issues, but the policy shift enhances the market's potential. Banks in particular have shown a strong interest in not only green debt but also for social and governance-linked financing, said Duncan Beattie, head of dept capital markets for Australia and New Zealand at Barclays in Sydney.
"The challenge here obviously is that we're a very natural resource heavy economy," Beattie said. "ESG here has clearly grown exponentially in the last five-to-10 years. It was super important even before the change in government, and it's probably just got more important going forward."
Westpac Banking Corp. last month became the final member of the country's big four banks to join the Net Zero Banking Alliance, committing to net-zero emissions by 2050.
An index of Australian bonds has dropped 7.4% this year, outperforming a 9.7% slump for the Bloomberg Global Aggregate.
— With assistance by Kyungji Cho
---
Source: Victorian Government as of 2021 (Bonds released 2016)
What are Green Bonds?
Green Bonds are bonds that are used to finance new and existing projects that offer climate change and environmental benefits.
What have Green Bonds been used for?
Globally, the majority of green bond proceeds have been used to fund rail transportation projects and renewable energy, with a lesser investment in energy efficient buildings and other categories. In Victoria, funds will be used to finance investments in transport (78%), renewable energy (14%), water (5%) and low carbon buildings (3%).
How are projects verified as 'green'?
All projects to be funded by Victoria's Green Bonds have been verified by the Climate Bonds Initiative (CBI), a London based not-for-profit organisation. The CBI is an investor-focused not-for-profit organisation, promoting large-scale investments that will deliver a global low-carbon economy. The CBI scrutinises the investments/assets for which green bonds proceeds are to be used, and give an independent certification that the use is consistent with their standards as being 'green'.