Change in coal consumption by country 2023, 2024 IEA
China is going to use less coal, despite reports to the contrary
Hydro, wind, and solar power are stabilizing, and burning the dirtiest of fossil fuels is near the plateau it must reach before coal is dethroned.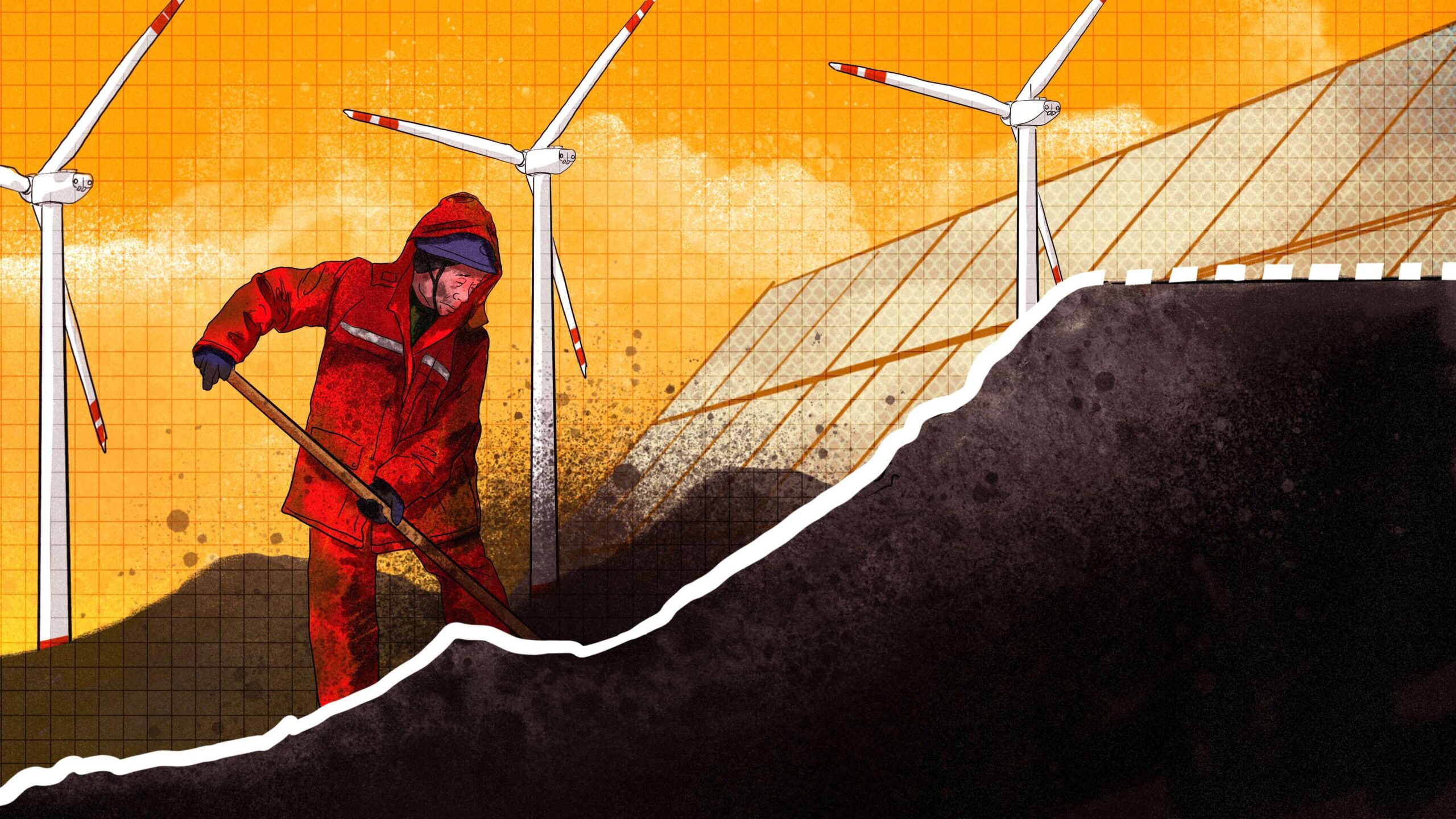 Now is not a great time to start a career as a coal miner in China, as insiders predict that demand will soften in industries that use the dirtiest fossil fuel to power production of electricity, steel, petrochemicals, and building materials.
"China's cement production capacity has now plateaued at around 1,800 kilos per capita," a Chinese Cement Association representative told the 2023 Coal Market Summit in early September in Nanning. "This is much higher than the production capacity levels of developed economies. We expect this number to drop long-term, following the slowing demand from the real estate sector."
Coal traders and shippers attending the summit, held not far from the major coal-processing ports of southwestern China, hung on every word from the industry reps, eager for insights into prices and demand for coal in the coming months to aid them in their navigation of China's real estate downturn.
Early in September, economists lowered the Chinese economic growth outlook to 5% for 2023, down from the 5.5% forecast in a July survey, leaving room for more downgrades.
No matter how the Chinese economy performs in the coming months and years, the best days of the cement industry are surely behind it. The industry rep went on to explain how the sector is preparing for a long-term drawdown in production capacity over the next 13 years, expecting to stabilize somewhere around 700 kilos per capita by 2036 — a 61% drop from current levels. This long-term slide, he said, would show up in 2023 as a 2.7% decrease in cement industry coal demand.
For traders and shippers at the summit, no detail was too small. What would coking coal cost in November? Would demand for thermal coal in urea production hold? These sector-level nuggets of intel could determine the difference between profit and loss.
When will China's coal peak?
Back in 2021, Xí Jìnpíng 习近平 told the world that China would cap its coal consumption in 2025, five years ahead of the 2030 carbon peak targeted for the country as a whole.
While the 2030 carbon peak has been reported widely, the 2025 coal peak has received less attention, despite coal consumption being China's single-largest source of carbon emissions. Peaking coal consumption is a crucial milestone toward peaking carbon emissions, and many industry stakeholders and analysts think these milestones could arrive a few years ahead of schedule.
"This 2030 timeline from the Chinese government is more like the final deadline, not a target," one coal trader at the summit said.
China has witnessed periods of level or declining coal consumption several times in the past. After each of those periods, coal consumption and its carbon emissions soon bounced back to reach new record levels.
From 2013 to 2015, for instance, China's emissions were broadly flat, as weak growth in the housing market translated into decreased demand for cement, steel, and other building materials. This was followed by an infrastructure spending boom that drove the production of those building materials, and the attendant coal consumption, to new heights.
In early 2020, during China's initial COVID lockdowns, emissions declined as a result of widespread production shutdowns, before again rebounding to all-time highs in the infrastructure-led spending frenzy that lasted through 2021.
Industry participants identified China's true challenge not as stopping carbon emissions but staying stopped in a way that's sustainable.
"Peaking carbon is easy," one steel industry representative told the summit. "Peaking it scientifically is not."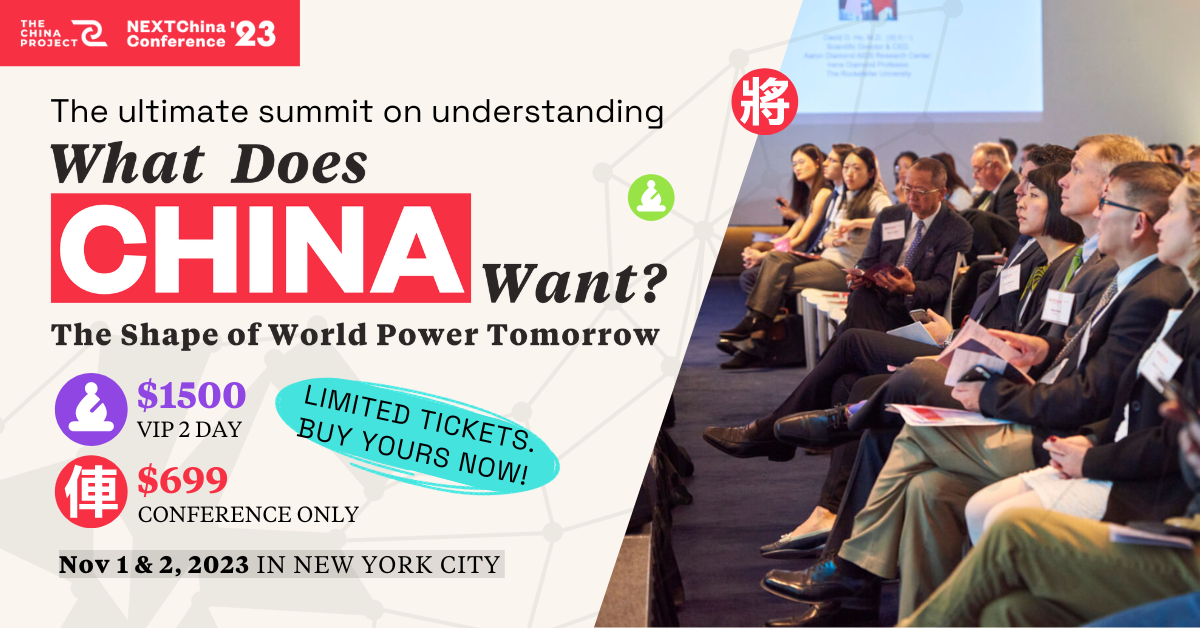 2022: What could have been
The year 2022 was almost different. Over the first half of the year, China's coal consumption was down significantly and it appeared the nation might turn the corner as demand either weakened or contracted in industries that burn coal.
Mother Nature had other plans. A late summer drought in a normally rainy season slashed hydropower production in southwestern and central China just as demand for power soared during a record heat wave. As Chinese households turned up their air conditioners, coal-fired power filled in for hydro, revealing power generation as China's weakest link in the quest to peak coal.
At the end of 2022, record contributions to the power grid from newly built wind and solar farms were able to cover only about 70% of the annual growth in China's power consumption; the other 30% came from burning coal and other fossil fuels.
National Bureau of Statistics data showed annual coal consumption rose 4.3% in 2022, but industry analysts noted more of the coal used was of a lower energy density, producing less heat, but also burning relatively "cleaner" and emitting less carbon when combusted. For this reason, it was unclear if carbon emissions also rose.
2023 — doubt and a new forecast
China has a new opportunity to cap coal consumption in 2023. In June, IEA data showed coal demand in China rose 5.5% in the first half of the year as industry restarted after the end of the nation's zero-COVID lockdown. Full-year 2023 coal demand growth was forecast to be softer at just 3.5%, however, with the expectation that the second half of the year would see much weaker demand growth, particularly from industry.
So far, based on sentiments and outlooks shared at the summit, China's 2023 coal demand seems it could even fall short of the IEA's predicted 3.5% rise. Industry reps revealed that in addition to the drop in demand for cement, petrochemical demand is flat and aluminum demand is weak. Demand for coal to heat households that switched over from expensive gas has receded, too, with a gas-price drop. Coal demand for steel production is still growing, but only just enough to offset the decrease in cement demand.
The ultimate make-or-break segment for coal consumption will once again be power generation. Coal consumption in the power sector will rise if hydropower's poor performance continues but also could erode if the grid gets good performance from the record-setting number of new wind and solar farms that have come online so far in 2023, already surpassing the pace of installations in 2022.
If hydropower pulls its weight and renewables maintain their blistering growth, it's likely China's coal consumption will tick upward to peak in 2023, plateau in 2024, and begin its long decline thereafter.
What about all those new coal plants?
All the talk of peaking coal consumption sounds at odds with the surge in new coal plant construction, but these things can both be true.
Building the capacity is not the same as running a plant. According to Chinese electricity dispatch laws, power from renewable sources such as wind and solar, when available, must be dispatched to consumers first. Coal-fired power is almost always last in line.
The more power generated by wind and solar, the more coal-fired power generation is displaced, but the capacity does not just disappear. The more China's grid relies on wind and solar power generation, the more coal-fired capacity (or gas, nuclear, or storage) must remain in the system, available to pick up the slack when the sun goes down or the wind dies.
China's fleet of coal-fired power generators thus faces a future role much like that played by the gas-fired fleet in the United States — a firm but flexible source of backup power for intermittent generation from solar and wind.
This expected future role for coal, as a backup power source, is apparent in the technical requirements Chinese power planners demanded of the batch of coal-fired power plants approved over the last year. Each has to be able to reduce its power output to as low as 30% load during periods of low demand, but still be able to cycle back up to full load during high-demand hours — operating requirements virtually unheard of in coal-fired power plants elsewhere in the world, which simply don't have the ability to cycle up and down so quickly and efficiently.
Running a coal plant in such a fashion isn't exactly healthy for its finances. They just can't be profitable when only getting paid to generate power as few as 3,000 hours a year.
The common concern that Chinese overinvestment in coal infrastructure today will lead to a mountain of stranded assets in a few years isn't totally baseless.
Establishing a payment mechanism where coal-fired generators are compensated just for being available, even if they aren't used, surely will help to keep some of these underutilized coal plants profitable. Others, however, will eventually reveal themselves to have been bad investments and their owners will exit the market at a loss. For some large, state-owned coal-fired generators, this appears to be the price of doing business.
Regardless of how subsidizing coal in a backup power role works out in years to come, both coal consumption and carbon emissions will peak, and attention will be turned to overall reduction of use and emissions.
"Coal is definitely on a downward track," a coal shipper said over drinks at the end of the summit. "The only question now is how long it will last before being substituted, and which green cargo will replace it."