'Like taking on Bambi': The children's doctor aiming to unseat the Treasurer
Monique Ryan has zero political experience, a 28-page CV, a day job tending to sick kids at the Royal Children's Hospital and, she believes, the right stuff to depose the federal Treasurer at the next election.
Professor Ryan, 54, will stand as an independent candidate in the federal seat of Kooyong, centred around the Melbourne suburbs of Hawthorn and Kew, taking on one of the most ambitious MPs in Parliament, Josh Frydenberg.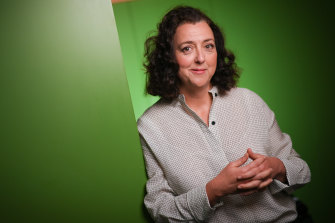 The director of the hospital's department of neurology is backed by two local groups, Voices of Kooyong and Kooyong Independents, with funding from the Climate 200 group.
She will publicly announce her candidacy on Saturday at the Hawthorn Arts Centre and says she was driven to stand by "a rising sense of desperation".
"I think many of us in the community have a visceral antipathy to the government," she says.
"We feel a great sense of anxiety about climate change, dissatisfaction with the general demeanour of the government and we feel dissatisfied with their attitude to women, with their attitude to the issues that we see as important as a community."
Speaking from the kitchen table of her home in Hawthorn, she admits her lack of political experience.
Student politics? No. Community politics? No. Local council?
"No, nothing. I'm a complete cleanskin."
But as one political observer said, attacking Ryan, who is an honorary professor at the University of Melbourne, would be "like taking on Bambi".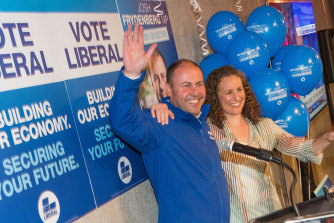 Professor Ryan lives with husband Peter Jordan, stepchildren Annabel, 20, and Campbell, 18, son Patrick, 13, and six-month-old cavoodle puppy Alfie. She was informally vetted by Cathy McGowan, the former independent MP for the regional Victorian seat of Indi, and said she had thought the campaign would "choose a lawyer or someone in the public eye".
She says she stood because of "a feeling that someone needs to take this on, someone needs to do it. We need someone strong for Kooyong. Zoe said, 'If not me, then who?' It's exactly that."
Zoe is former ABC foreign correspondent Zoe Daniel, who is
standing as an independent and Voices candidate
in the nearby Liberal-held seat of Goldstein, where sitting MP Tim Wilson was so exercised by her candidacy that he announced it to the media before Daniel had a chance to.
Ms McGowan helped to found the Voices movement, which is standing pro-climate action, independent women candidates in a string of federal government-held electorates, including Allegra Spender in Wentworth and Kylea Tink in North Sydney.
All look to the 2019 dethroning of former prime minister Tony Abbott by independent Zali Steggall in Warringah, but Mr Frydenberg is no Mr Abbott.
Professor Ryan said her candidacy came after she answered an advertisement in The Age placed by the Kooyong Independents, whose candidate Oliver Yates – a former Clean Energy Finance Corporation chief executive and ex-Liberal Party member – attempted to unseat Mr Frydenberg at the 2019 federal election.
RELATED ARTICLE
Libs to spend millions to sandbag key seats of Kooyong and Higgins
Author: John Ferguson in the Australian
Up to $2m will be spent by the Liberals in two critical Victorian seats to head off the ambitions of green activist Simon Holmes a Court and rival left parties.
Josh Frydenberg is to spend a minimum of $1m in the once-heartland seat of Kooyong, already splashing expensive digital billboards across the Melbourne electorate.
The neighbouring Liberal seat of Higgins, for years under siege from the Greens and Labor, will also receive a "whatever it takes" injection of cash to keep incumbent Katie Allen in office, amid an influx of support from conservatives eager to create a dam wall for the party in Melbourne's inner east.
Climate is a central issue in Higgins and Kooyong as the party federally increasingly accepts the importance of the issue, evidenced by the $1bn injected into the Great Barrier Reef this week.
Climate 200-backed independent Monique Ryan said the Liberal Party would massively outspend her in the push to win Kooyong.
"We know we can't match what the Liberal Party will throw at us," she said.
However, her campaign will also be heavily supported, with Mr Holmes a Court planning to raise up to $20m to back climate independents across Australia and significant grassroots backing for her campaign.
On current Liberal polling, the party would hold Kooyong and Higgins, with support increasing compared with 2019, after Malcolm Turnbull – the darling of inner-city Melbourne small "l" Liberals – was dumped as prime minister.
Liberal insiders said Mr Frydenberg had spent about $1.5m in 2019 and that it was possible his fight for the seat in 2022 could be just as expensive, with the electoral margin whittled down over the years to 6.4 per cent.
Evidence of Mr Frydenberg's spending is everywhere in Kooyong, with two super-sized digital billboards at Kew Junction and a glossy pre-Christmas mailout on lowering emissions.
Paying normal industry rates for the Kew billboards could cost anywhere between $20,000 and $60,000 a week, industry insiders said, but special deals can be reached for long-term campaigns and price is contingent on traffic flow. It would not be uncommon for political parties to receive concessional rates.
There are at least seven Frydenberg billboards in Kooyong, including three at Kew Junction and two at nearby Camberwell, dubbed the "village of privilege" by some locals.
Another billboard is above a fast-food carvery and another above a petrol station in the heart of well-heeled Hawthorn.
The party is quietly confident that Ms Allen will hold Higgins, which has a margin of just 3.7 per cent. She is viewed internally as a strong campaigner who has fought hard on climate and other moderate Liberal issues.
There is no high-profile independent running as yet in her seat.The Higgins branch is also believed to have strong financial reserves, with a minimum $700,000 likely to be spent, although there is capacity for more to be injected into the campaign if there is a larger swing between now and polling day.
"We are not losing Higgins. Katie's cashed-up," a branch member said.
The huge Liberal spend in two electorates reflects both the candidates' ability to raise money, in part because of the location of the seats, but also because of their respect in the community.
Mr Frydenberg, a potential future party leader, has extensive business contacts but also support within his own personal community. The Treasurer's biggest advantage in 2022 appears to be the low profile of the Greens compared with 2019, when barrister Julian Burnside ran. In his place this year is commercial lawyer Piers Mitchem.
Ms Ryan, a respected neurologist, is backed by two local groups, Voices of Kooyong and Kooyong Independents, with funding from the Climate 200 group.
Mr Holmes a Court is convenor of Climate 200 and the organisation is modelled on the Liberal Kooyong 200 Club.
Ms Ryan said it was a tough ask for an independent to win a seat like Kooyong, adding: "I can't drive around the electorate without seeing Mr Frydenberg."
She also said she had received less from Climate 200 than she had received from grassroots, community supporters.
Disaffected Liberals John Hewson and Julia Banks are on Climate 200's advisory council.
Modern election campaigns have changed markedly, with safer federal seat campaigns being run on as little as $350,000, but closer to $500,000, according to senior Liberals.
The amount of resources poured into seats can change during the campaign depending on how internal polling is going, with the other major expense being direct mail.
It is also common for wealthy electorates like Kooyong and Higgins to provide fundraising money to other poorer seats.
The Treasurer suffered a swing of 8 per cent against him, making blue-ribbon Kooyong a marginal seat as he campaigned against Mr Yates and the celebrity lawyer Julian Burnside, QC, who came second as a candidate for the Greens.
The Liberals reportedly spent $1.5 million on the seat, and Mr Yates $500,000.
Mr Burnside is not standing again, replaced by lawyer Piers Mitchem.
Professor Ryan's campaign in Kooyong will be supported by Climate 200, the funding group led by clean energy investor Simon Holmes a Court, a Kooyong resident. It has 6100 sponsors and will soon have raised a war chest of more than $6 million. On Monday Sportsgirl owner Naomi Milgrom and her three children donated $500,000, and called for the public to match it.
The Liberal Party criticise Voices candidates as "puppet independents" whose strings are pulled by green and left activists, and during her photo shoot Professor Ryan whips a red and green coffee cup and saucer out of shot lest the crockery become weaponised to highlight Voices' supposed green-left stance.
The doctor was raised in Kooyong and is one of seven siblings who all live in the electorate. She has 20 nieces and nephews – an election campaign team right there. One member of her extended family even lives on the same street as the Treasurer.
Treasurer Josh Frydenberg holds the seat of Kooyong in tight race, while health minister Greg Hunt holds the seat of Flinders.
So, what does she think of Mr Frydenberg?
"I'm sure he is a nice fellow. You know, I'm sure he is a good person at heart. But I think that he's kind of failing our electorate at the moment. He's been the member for Kooyong for 11 years now. And I don't think he's really engaged with the community. I don't know that we are his first priority," she says.
"We feel that the Liberal Party has policies being driven by the Nationals at the moment. And that's not what the people of Kooyong want."
Professor Ryan says that "I have values and beliefs, but I don't have a full set of policy documents as yet".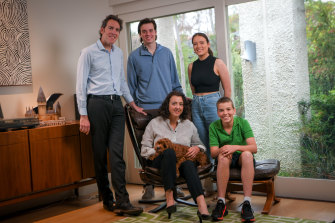 After working "in the trenches" as a neurologist with a department of 45 people and a research team of 10, her frustration at the impact of COVID-19 on hospitals is real.
"I spent two years dealing with COVID. And I've seen the repercussions from that. I've seen what it's done – the failures of the federal government to prosecute vaccination and quarantine adequately. I have seen the impact on Victorian children and their mental health.
"It's not over for us. It's not even getting better. There's way more COVID at the Children's Hospital now than there has been before and any point up until now."
With an adequate vaccination rollout "the last lockdown may not have been necessary", and the failure "has facilitated the development of divisiveness and disaffection within the community".
As a political novice, Professor Ryan makes statements that seasoned politicians would not.
"I don't have a whole lot of granularity to my ideas about climate change and things like that as yet. Over the next few months, I'll be taking the opportunity to listen to what people want," she says.
And at one point she asks: "Are you going to vote for me?"
Not everyone lives in Kooyong, it has to be said.
Former ABC reporter Zoe Daniel to fight Liberals on climate and integrity

High-profile former ABC journalist Zoe Daniel is no stranger to the ravages of climate change.
She has travelled to the Arctic and seen the melting permafrost and rocky shores where the sea ice is in rapid retreat.
In her 30 years at the ABC, including three stints as a foreign correspondent, the last as US bureau chief in Washington, Daniel covered bushfires in California, the aftermath of super storms in south-east Asia, hurricanes in the US and cyclones in the Pacific.
Daniel, who left the ABC in 2020, will stand as an independent for the blue-ribbon Melbourne bayside seat of Goldstein at next year's federal election.
"I look at my kids and the friends they bring home and I think what's life going to look like for you guys if none of us actually do anything?" she told The Age and The Sydney Morning Herald. "If not us, then who? And if not now, when?"
"The people of Goldstein know that that's happening too, and they really want more substantive policy on this," she said. "It remains a moral issue, but it's also now an economic issue if we want to continue the prosperity that we've had in Australia."
Running on a "climate and integrity" platform, supported by local non-aligned community group Voices of Goldstein, Daniel says she draws inspiration from campaigns won by independents Cathy McGowan and Zali Steggall.
The 48-year-old Hampton resident is the latest in a clutch of climate and integrity-focused female independent candidates who threaten the Liberal hold on inner-urban seats, including Allegra Spender in Wentworth, and Kylea Tink in North Sydney.
Goldstein, which includes the suburbs of Brighton, Hampton, Bentleigh and Elsternwick, is held by Liberal MP Tim Wilson, (currently the assistant minister to the Minister for Industry, Energy and Emissions Reduction), on a margin of just under 8 per cent.
Daniel, who is married with two children – a son Arkie, 14, and daughter, Pearl, 13 – was approached to run by Voices of Goldstein, which formed in 2020. Its focus on climate change, integrity in politics and action on equality and workplace safety for women struck a chord with Daniel.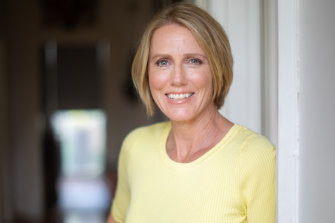 "My main concern [with the federal government] is that nothing is proactive, everything is reactive," she said. "There's a sense of the government being dragged kicking and screaming to where they should be."
Her family discussed her candidacy for a month before enthusiastically agreed to support her. "My 14-year-old son said to me, 'Mum, you know, you can change something for us by stepping up to that table'," she said.
Daniel had planned to reveal her candidacy – and its teal-coloured "Zoe for Goldstein" T-shirts – at public event on Saturday, but had to bring the announcement forward a day after her name was leaked to the media.
Her campaign is supported by Ms McGowan, who she met 30 years ago when she was a rural reporter for the ABC. She is also supported by former Liberal party leader John Hewson and Ian McPhee, who represented the electorate and was a minister in the Fraser government.
Ms Daniel has never been a member of a political party and says she built a career on her reputation for objectivity in journalism. She describes herself as a swinging voter who assesses each candidate on their policies before voting. In 2016, she voted for Mr Wilson.
But four years of covering the chaotic and divisive presidency of Donald Trump (covered in her book Greetings from Trumpland) has left her concerned about emerging parallels in the Australian parliament.
"You end up with an opportunistic mobilisation of fear, and it makes it more and more difficult for people to talk to each other," she says.
And Daniel says her experience as a journalist has left her well placed to talk to people who might hold different views to her own, which might be helpful in Canberra. "I'm capable of looking at things through different sides of the prism to see several different points of view".
Ms Daniel's campaign has raised about $100,000 through donations in the community so far. Like other grassroots independent groups, they have received "funding-matching" support from Climate 200, the non-profit group led by clean energy analyst and investor Simon Holmes a Court.
Mr Wilson said he was a "proud and passionate" Liberal that would take a platform to an election, and said "puppet independents" voted with the "extreme Greens" more than 70 per cent of the time in Parliament.
"Every election there's single issue candidates hoping they can get a hung parliament to create uncertainty and hold the nation hostage; this puppet candidate is no different and we know there's shadowy Labor and Greens activists yanking their strings."
Labor contender in blue-ribbon Liberal seat of Higgins courts voters concerned about climate
Michelle Ananda-Rajah says climate change and Covid will be front and centre in a 'watershed election'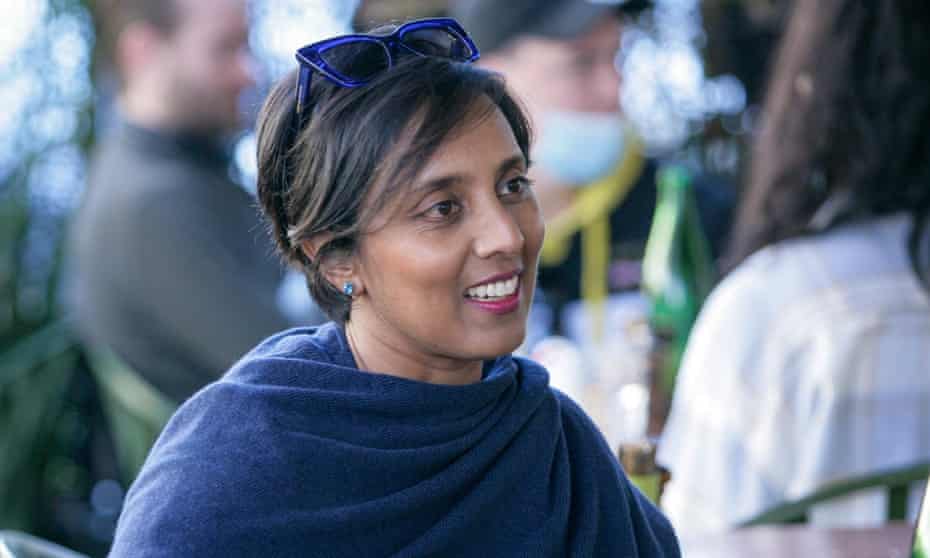 Labor's candidate for the Melbourne seat of Higgins, Michelle Ananda-Rajah, says the government's lack of action on climate change will be a decisive issue for voters at the next election, as she eyes winning the seat off the Coalition for the first time in more than 70 years.
Ananda-Rajah, who will take on the sitting Liberal MP, Katie Allen, says climate change is the "number one" issue raised with her by voters, and will be a key part of Labor's campaign as it targets progressive voters in the affluent inner-city seat.
Like Allen, Ananda-Rajah is also a doctor, and she says the government's pandemic response – and the pandemic recovery – will be front and centre as voters go to the polls, with an election expected early in the new year.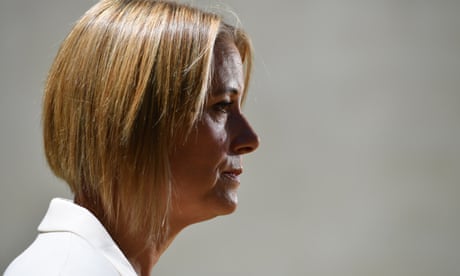 While Higgins has been won by the Liberal party since it was created in 1949, and was held by the former treasurer Peter Costello for 19 years, it is now held by Allen on a slender 3.9% margin.
Describing the next election as a "watershed election" for the country, Ananda-Rajah said voters would cast judgment on the two key issues of climate change and the pandemic recovery when they went to the polls.
"The problem with this pandemic is that it does suck the oxygen out of all the other issues that are incredibly important that need to be addressed, and haven't been addressed, and one of them is that other major existential threat that we all are aware of, which is climate change," Ananda-Rajah told Guardian Australia.
"I want to see Australia reap the health and economic benefits that come from transitioning this country to a climate friendlier future, and I want to see how this is going to be articulated by this government, and after eight years I've completely lost confidence in them.
"I think the two big things for my own mind will be, one, looking at developing resilient systems for the years ahead in the aftermath of pandemic, and two, it's going to be about supercharging our economic recovery and that is going to be intimately tied to transitioning us to a climate friendlier future."
While acknowledging that Allen – a moderate voice in the government – had been a vocal advocate for a net zero by 2050 carbon emissions policy, Ananda-Rajah said she believed the voters of Higgins would "see through this" and judge the government on its record.