Photo by Carlo Küttel in Accidentally Wes Anderson
HOTEL BELVÉDÈRE
text by Wally Koval
Furka Pass, Switzerland | c. 1882
Built in 1882, the Hotel Belvédère is cradled by a hair-pin turn in the Furka Pass, a road that winds in dramatic loops through Switzerland's Alps. In its heyday, guestrooms overlooked icy stretches of the Rhöne Glacier and a grotto carved into the blue-tinged ice.
In 1965, the hotel was featured in a memorable scene in the James Bond film Goldfinger. Bond, played by Sean Connery, drives through the Furko Pass in his silver Aston Martin while trailing the villain Goldfinger and his henchman Oddjob in a yellow and black Rolls-Royce.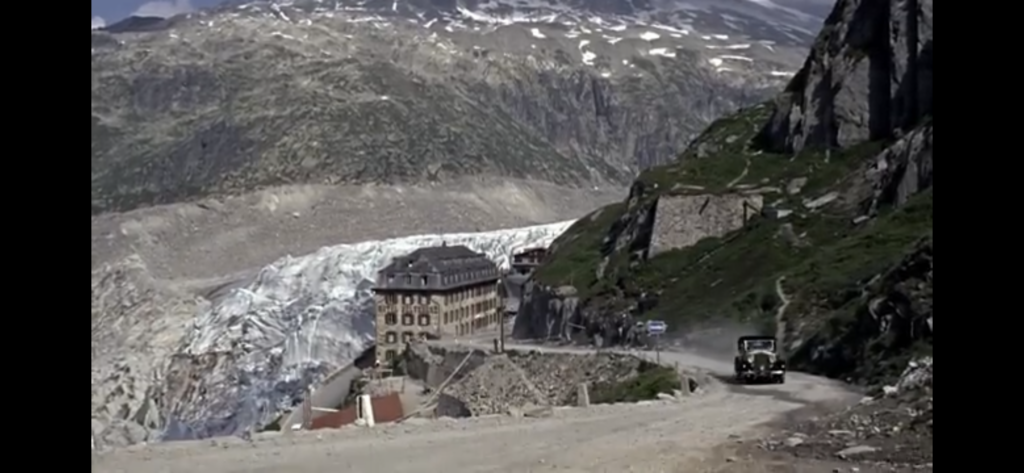 Rhone glacier extending below the Belvedere Hotel in the scene from Goldfinger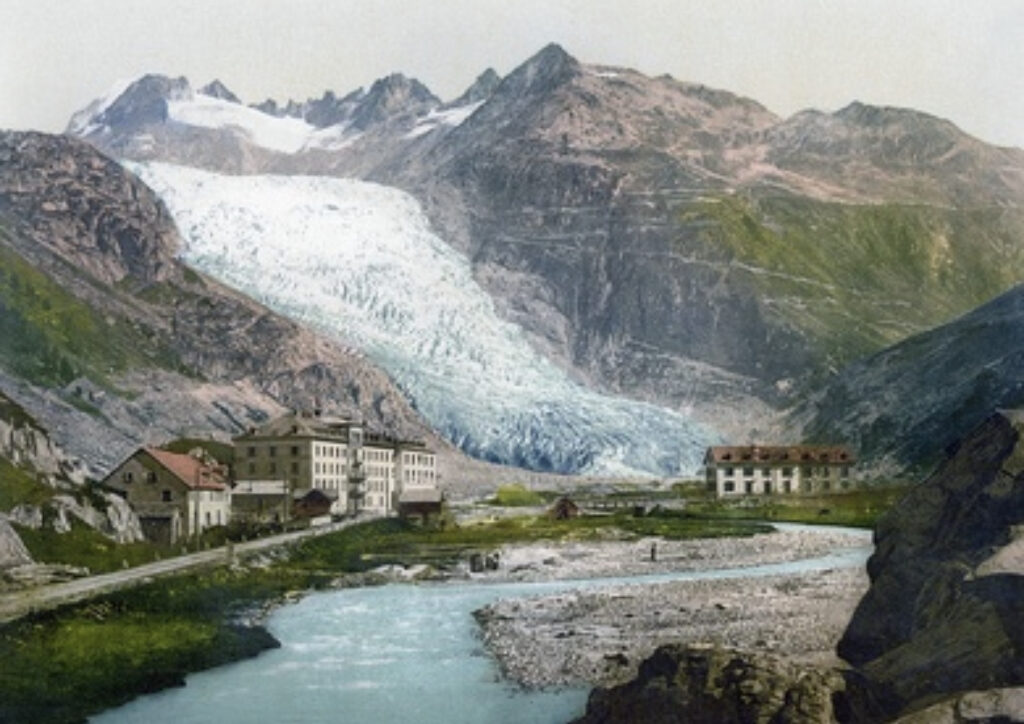 As climate change has melted the Rhône Glacier, tourism to the area has diminished. In 2016 the hotel closed its doors. Visitors today look out over a glacier literally covered up in fleece blankets-an attempt to reduce the ongoing melt.
Every summer the locals cover the Rhône Glacier in white blankets to prevent melting. Credit: Urs Flueeler/Keystone via AP