The great news this election is that you don't have to do a protest vote. Why? Because so many people have been touched by the climate crisis AND so many seats are marginal – that is , on a knife's edge – that just a couple more independents and greens winning will force the major parties to enact climate legislation. Even if they don't dare to mention it!
Community-backed independents have a track record of backing up their climate commitments by voting climate in parliament.
If you vote climate they will vote climate.
Climate Bills will pass.
Australia will finally be on our way.
The 'Voices For' and 'Voices Of' groups back independents whose primary allegiance will be to the community that votes them in, and when backed by the Climate200 (see interview below) climate action is top of the agenda.
By contrast party politician loyalty is to, in order: 
their career (one day they could be PM!)
their faction
their 'branch' (because they want to get re-elected)
the party,
the donor,
the electorate.
Lucky y0u then if you have a community-backed independent!
History of Voices groups
VIDEO VOICES OF for Corangamite electorate 4:17 well worth it!
Source: Wikipedia
Australia has had a number of independents who have successfully won a seat in parliament, although most of them had the advantage of previously being an MP for a major party, or held a high profile position in the community.
Voices groups are locally organised groups channeling growing dissatisfaction with traditional political parties that are not representative of their electorates.[2][3] The first "Voices" group was founded in the electorate of Indi in 2012 around an identified need for greater democratic engagement at the community level.[4] As of 3 December 2021 there are 38 active Voices groups across 35 electorates in Australia.
Some of the groups are seeking and endorsing a candidate. Most avoid directing their preferences through the use of a how-to-vote card. Some groups are focused on participatory democracy, so are strictly non-partisan and are not seeking or endorsing a candidate. There is also a group seeking to register as a political party, the Independent Voices for the Senate, in order to endorse 'Voices' candidates so they will be 'above the line' on the Senate ballot papers.[5] No senator has been elected from 'below the line' on the ballot paper since the current 'line' was introduced.
Is there a "Voice of" Group near you? (list not exhaustive):
Source: Wikipedia
EPISODE SUMMARY
Ep 27: In which I chat with Simon Holmes à Court about Hung Parliaments, Not-Shit Independents and how they can help end this shit-stained Government at the 2022 election.
Excerpt from Honest Government Ad (from Juice media)
"You might remember us from the last ad we made about preferential voting. We hope you haven't watched it, because the last thing we want you to know is how to use it to vote for a not-shit candidate at the coming election. You know, one who isn't owned by these guys, and who'll fight for your kids' future rather than theirs. Because if enough of you give your first preference vote to not-shit candidates, some of them might win some seats and become not-shit MPs. And ifthat happens, this election will end up With a hung Parliament."
EPISODE NOTES
---
Holmes a Court says Climate 200 is focused on supporting candidates who want to tackle climate change, providing them with funding to help reach a scale at which they might be successful.
"In most of the big independent campaigns, the local community is putting in significantly more than we are."
Article from SMH:
'It's an arms race': The $500m spend on the federal election
The guests of honour were cabinet ministers Peter Dutton and Marise Payne. It was one of many fundraising breakfasts, lunches, dinners and cocktail functions being hosted across the nation in the lead-up to the federal election that are raising millions for political parties, and raising questions of transparency about who gets access and potential influence over the nation's decision makers.
In Western Australia last month, a group of 10 business people, among them mining billionaire Chris Ellison and executives working for billionaire businessman Kerry Stokes, paid $14,000 a seat for a private dinner with Prime Minister Scott Morrison held at the offices of Cox Architecture.
As the federal election nears, the two things that matter most to federal politicians and political candidates are votes and money. It's a simple equation: money is needed to campaign to get votes. By the time the nation heads for the ballot box in May, it's expected that political candidates and parties across the spectrum will have spent a record $500 million trying to get elected.
Kate Griffiths, deputy director of the Grattan Institute's budgets and government program, describes the spending as an "arms race". "There are no caps on how much parties can raise or spend."
Griffiths calculates that in the financial year the 2019 election was held, political parties and candidates spent almost $433 million trying to win. She says it was double what was spent in the 2007 election. "There's the incentive to outspend your opponent and whatever they raised last time becomes kind of a benchmark, potentially, for what you need to beat next."
"If outspending the other side gives you a better chance of winning the election," she says, "then there's so much more incentive to consider what it would take to get an extra donation or to get a bigger donation, and potentially be influenced by donor interests rather than the public interests."
---
The spending by candidates and parties on elections has trended upwards over the past two decades and may nudge $500 million, with United Australia Party founder and billionaire Clive Palmer saying he's already allocated $100 million. So far, he's committed one-third of that money to an advertising blitz.
In the 2019 election Palmer spent $89 million and while not winning a seat, he has stated the campaign stopped Labor from winning. This time he is attacking both major parties and pitching his United Australia Party as opposed to lockdowns and mandatory COVID-19 vaccinations. On bright yellow billboards, UAP has messages such as: "Freedom, Freedom: We can never trust the Liberal or Labor parties Again!"
Andrew Hughes, a lecturer in business and economics at the Australian National University who follows campaign finance and marketing, says Palmer's actions during the last election were explicit in their message: "Money gets influence in Australian politics."
At this election, Hughes says Palmer is positioning himself as the alternative conservative brand. "He's there this election to protect his mining interests, his coal interests."
Also driving up election spending this election are independent candidates, who are campaigning for action on climate change and the establishment of an anti-corruption body at the federal level.
Some are supported by Australia's wealthy, among them financier Daniel Droga and wife Lyndell, company director Jillian Broadbent and the Climate 200 group. The latter has been supported by many of Australia's rich, from billionaire Mike Cannon-Brookes to the family of retail millionaire Naomi Milgrom, who owns the Sussan group. Climate 200 was convened by millionaire businessman and environmentalist Simon Holmes a Court.
Many of the independent candidates' backers were traditionally Coalition voters and donors, including Holmes a Court, who lives in Treasurer Josh Frydenberg's electoral seat of Kooyong. Holmes a Court was a member of the Liberal fundraising club Kooyong 200, until he says he was "expelled" in 2018, when his membership fee and a donation were refunded onto his credit card.
Millionaire Simon Holmes a Court says he was expelled as a member of Liberal fundraising group Kooyong 200.
Holmes a Court says he was a member of the club because he had wanted to drive change from within the Coalition on energy policy to address climate change. He says he was kicked out after writing a media article criticising Frydenberg's efforts to keep the Liddell coal-fired power station open, after its owner AGL announced it would close. Liddell will now shut in 2023.
Holmes a Court says he sought a meeting with Frydenberg after being expelled. "It took me about six months to get a meeting with Josh. At first, he denied having any input into the decision, and then he gave in and said Kooyong 200 is a place for unconditional supporters and I ran hot and cold, so it wasn't the right place for me. I had been meeting with Josh at least annually."
Frydenberg declined to comment.
There are many fundraising clubs such as Kooyong 200. There is the Kew 500 Club and the 500 Club in Western Australia, which raise money for the Coalition. While politicians typically speak at these clubs, they also have guest speakers such as former deputy chief medical officer Nick Coatsworth, who addressed Kooyong 200 earlier this year for a fundraiser. Fundraising breakfasts, lunches and dinners are not classed as donations.
Climate 200 is modelled on Kooyong 200 as a fundraising group that supports candidates, but it doesn't select candidates or run campaigns, even though its critics claim it acts like a political party. ANU's Hughes argues Climate 200 is more like America's political action committees, which are organised to raise money to elect and defeat candidates.
Holmes a Court says Climate 200 is focused on supporting candidates who want to tackle climate change, providing them with funding to help reach a scale at which they might be successful. "In most of the big independent campaigns, the local community is putting in significantly more than we are."
Brand recognition is a big barrier for candidates outside the major parties.
"There was something like $450 million spent in the last election," says Holmes a Court. "If the entire independents' movement gets to 5 per cent of that, I'll be shocked."
Climate 200 raised $495,000 in the 2019 election. It had expected to raise $3 million this election, but now has over $8 million. Holmes a Court says the group is now aiming for $15 million.
Climate 200 is supporting 18 candidates in the election. A number of candidates are from well-heeled, high-profile families such as Allegra Spender, daughter of the late fashion designer Carla Zampatti, who is campaigning in the inner-Sydney seat of Wentworth against Coalition MP Dave Sharma. Former ABC correspondent Zoe Daniel is running in the seat of Goldstein against Coalition MP Tim Wilson.
In the inner-city Perth seat of Curtin, the independent candidate is Kate Chaney. She is the daughter of Michael Chaney, who chairs Wesfarmers, the company that owns Bunnings, Kmart and Officeworks, and her grandfather, Fred Chaney, was a long-time federal Liberal MP and a lord mayor of Perth.
Curtin is held by the Coalition's Celia Hammond, who has been supported by Australia's richest person, mining billionaire Gina Rinehart, who was scheduled to speak at a fundraiser last month, until WA's COVID restrictions nixed it.
---
The Sydney Morning Herald and The Age spoke to a dozen people who work for lobbying outfits or in government relations for ASX-listed companies – as well as business leaders and senior party members who have worked on federal political campaigns – about the parties' fundraising efforts and the cost of getting elected. All would only speak on the condition of anonymity.
Most agreed that to win in some marginal seats at the forthcoming election, the spend could be as much as $1.5 million to $2 million per seat, while a tenth of that would be spent on a very safe seat. "It's starting to make politics very inaccessible to the average person on the street," observes the ANU's Hughes.
Labor's policy has been to voluntarily disclose political donations over $1000. Opposition leader Anthony Albanese said in February there should be greater transparency around all political donations.
The Coalition did not respond to questions about political donations and fundraising by the time of publication.
Independent Zali Steggall, who won the seat of Warringah from former prime minister Tony Abbott at the last election, raised $1.1 million in 2019. Helen Haines, the independent who holds the seat of Indi, by contrast raised $420,000 at the last election and won. Steggall, Haines and fellow independent Rebekah Sharkie are supporting the Australia Institute's push for a ban on political fundraising events at Parliament House.
If no party emerges with a majority after the election, then the independents could be crucial in determining the next federal government, which is also a reason, says Hughes, why it's important to have greater disclosure around the big money that is supporting not just the major parties but also the independents.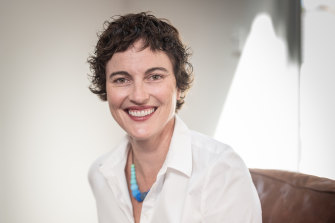 Most political parties receive some funding from taxpayers. In the financial year of the 2019 election, the Coalition received public funding of $58 million, while Labor received $49 million, according to the Grattan Institute. All parties receive public funding as long as their candidates secure at least 4 per cent of total first preference votes in an election.
However, the majority of the spending on elections is raised from donations from private donors, and fundraising events and entities associated with the major parties. Examples of the latter include the Federal Labor Business Forum, The Australian Business Forum (for the Liberals) and the Nationals Policy Forum. There are the unions who contribute to Labor's campaign and the Cormack Foundation for the Liberals, to name a few.
Charities are not excluded from making donations and nor are blind trusts, according to the Australian Electoral Commission. A blind trust was used to pay for former attorney-general Christian Porter's legal bills in a recent court case, which also raised concerns about transparency.
---
A modern election race requires more funds than ever to pay for staff, political consultants, data analytics, sentiment analysis, policy research and design, polling, and advertising across all mediums from Facebook, radio and TV to bus shelters, billboards and influencers, corflutes and leaflets.
Since the start of the year, breakfasts, lunches and dinners have ramped up for all political candidates. Private dinners for cabinet ministers and shadow cabinet politicians can start at around $3000 a seat while at larger functions where several hundred people attend, the tickets can begin at $800-$1000 a person. Examples of the latter include such fundraising dinners as one held by Labor leader Anthony Albanese and his shadow cabinet at Sydney's Doltone House at the end of February. Among the several hundred attending that dinner was mining billionaire Andrew Forrest, who was seated next to Labor's climate change spokesman Chris Bowen.
At large fundraising events, if you sit on a table with a minister or shadow minister, the price of a ticket can increase to more than $1000 a seat, raising concerns that the pricing suggests cash for access. "We know that access does give you face time and an opportunity to build a relationship and that can then lead to further access and influence opportunities. So that's a real danger," says Griffiths. "It's not something that is available to everyone."
There were budget-related fundraising events across the nation last week, including dinners and breakfasts which are expected to have raised hundreds of thousands of dollars.
In Canberra, there was a budget dinner at Parliament's Great Hall and cocktail functions. Various events were attended by a who's who of business, among them fund manager Will Vicars, restaurant and pub baron Justin Hemmes, mortgage boss James Symond, Google chief executive Mel Silva, National Australia Bank chair Phil Chronican, Westpac chief executive Peter King, PwC chief executive Tom Seymour and KPMG chair Alison Kitchen.
ANU's Hughes says there needs to be greater transparency around "where the money is coming from and what people are asking for in return" with fundraisers and donations.
One lobbyist, who would only speak on condition of anonymity, says of fundraisers and donations: "The minute money has changed hands there's a return. It's not access to the individual [politician], it's access to the system." He says that might mean getting a meeting with a senior bureaucrat to solve a problem, which has been organised by a government minister's office.
"We would recommend limits on how much parties can spend during elections because that would reduce the influence of money in politics."

Kate Griffiths, Grattan Institute deputy director
An increasing number of companies have banned political donations, among them construction organisation Lendlease, energy group AGL and buy now- pay later operator Zip, as shareholders push back on such activity. However, some other organisations are comfortable with staff attending functions where politicians are speaking. Fundraising dinners are not classed as donations but rather "other receipts" by the Australian Electoral Commission.
Every year, a significant chunk of the total funding received by major parties and candidates, including independents, remains a mystery. And that's because the donations fall below the threshold of $14,500, above which a donor's name must be disclosed. Multiple donations can be made by one person or company beneath that threshold.
In February, it emerged that millionaire John Kinghorn's family trust had made a $100,000 donation to Steggall's campaign in the last election. The donations had been made in multiple amounts below the disclosure threshold. Kinghorn made his money out of the RAMS mortgage business. He was also caught up in the scandal around the Cascade Coal deal involving disgraced NSW Labor politician Eddie Obeid.
In the 2020-21 financial year, packaging billionaire Anthony Pratt was the Coalition's largest individual donor, giving almost $1.3 million. The Pratts often host fundraising dinners at the family's Melbourne mansion, Raheen, in Kew.
Right-wing lobby group Advance Australia, the conservative opponent of GetUp, was also the recipient of a big donation that year. It received $1 million from Silver River Investment and Cartwright Investments, which are controlled by former fund manager Simon Fenwick. Advance Australia was recently warned about political advertising depicting Chinese President Xi Jinping as voting for Labor.
Another large donor last financial year was businessman William Nitschke, who gave $300,000 to the Great Australia Party, former One Nation senator Rod Culleton's political party. Among the policies that Culleton is advocating is that firearm ownership should be a right in Australia.
Among the larger Labor donors during that period were its associated entities, such as the Labor Business Forum, and unions including the Shop, Distributive and Allied Employees' Association, United Workers Union, and the Construction, Forestry, Maritime, Mining and Energy Union.
Griffiths wants to see real-time transparency on donations and fundraising at the federal level rather than disclosures being made almost a year after election. The actual amount of what is spent at the forthcoming election will not be revealed by the AEC until early 2023.
Griffiths would also like to see a cap on what parties can raise. She believes the threshold on disclosure around donations should fall from $14,500 to $5000, and the loophole closed that allows individuals and corporations to give multiple donations beneath the threshold.
She says the state governments typically have much stricter rules around fundraising caps and disclosure than at the federal level. "We would recommend limits on how much parties can spend during elections because that would reduce the influence of money in politics.
"Roughly speaking, $5000 is well beyond what a typical Australian could afford to spend in supporting a political cause. Anyone spending that amount or more ought to be on the public record."