Locals in Figtree Park Hunters Hill Photo: Kate Geraghty, SMH
Why residents want to hand back millions of dollars promised for a suburban park

Two councillors have joined multiple residents' groups in wanting to hand back almost $5 million allocated to the upgrade of a park in one of Sydney's wealthiest suburbs.
Hunters Hill Council wants to upgrade Figtree Park in Hunters Hill by bulldozing trees for a new park entrance, accessible playground, public artworks and toilet block using a multimillion dollar grant handed out by the previous state government.
The council will also demolish a home to create a new entrance to the park, but a bid to remove 21 trees was rejected last month by a local planning panel, which said it was not in the public interest.
Hunters Hill Liberal Mayor Zac Miles said Figtree Park was an important green space and "has been in desperate need of an upgrade since the play equipment was pulled out some years ago".
Miles said the council decided a new park entrance was a better use of council-owned land than a private rental.
"This will make sure that the park is more accessible to the general public, particularly from the village shops," he said.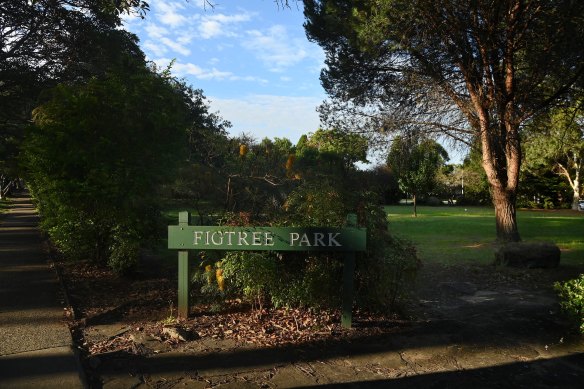 But Hunters Hill Trust president Alister Sharp said the council's plans were an inappropriate use of public money.
"The sum of $4.75 million is absurdly inappropriate to this small local park located on busy Ryde Road with limited nearby parking in congested local streets," he said.
Sharp said the council should write off the money already spent on consultants and "simply tidy up the park".
"At most, it would be appropriate to update the seating, to replace the junior playground that was removed without consultation several years ago, and maybe install drainage under the grassed area," he said.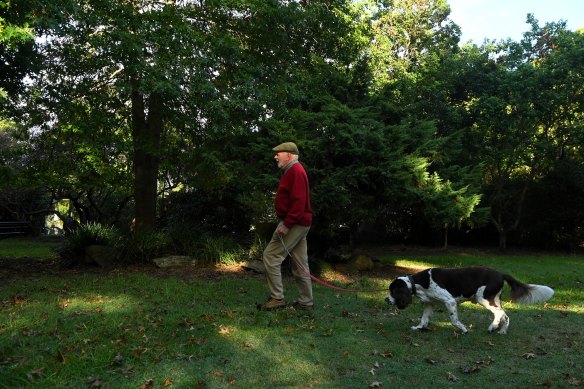 Defenders of Figtree Park spokesman David Salter said the multimillion dollar park upgrade included oversized play equipment, "pointless pathways" and "a grand entry plaza the size of a quarter-acre block".
"The sum of $4.75 million is absurdly inappropriate to this small local park located on busy Ryde Road with limited nearby parking in congested local streets," he said.
"Council has repeatedly been told that all that's needed at Figtree Park is to fix the drainage, maintain the gardens, add some seating and erect a safety fence to stop children chasing balls onto busy Ryde Road," he said.
Earlier this month, Salter wrote to new local government minister Ron Hoenig asking him to intervene and halt "this blatant abuse of process".
Hoenig was approached for comment.
Hunters Hill Council was one of the dozens of NSW councils given up to $5.5 million for parks, bike tracks and walking paths under the state government's $250 million public spaces legacy program.
Miles said the construction of a new toilet block, playground, footpaths and seating, as well as lighting and extensive drainage work, required "considerable funding".
RELATED ARTICLE
He also said there was overwhelming community support for the council's plans that would use up "almost all" of the funds from the state government.
Two councillors are also opposed to the park upgrade, including former mayor Ross Williams who said: "I believe the proposal will destroy the park's attributes and its value to the community."
Williams said the $4.75 million allocated under the grant was disproportionate to the scale and needs of the park.
"I believe the project has been designed to meet a budget, not a need," he said.
Williams said the project lacked transparency as the council had failed to provide a breakdown of expenditure or an itemised budget.
RELATED ARTICLE
"It is my view that the council should reduce the scale of the project and provide some modest embellishments to the park – drainage works, improved lighting, new seats, improved garden plantings and a modest play area," he said.
Councillor Jim Sanderson said the grant given to the council should be spent on improving other public spaces in the area.
He said spending $4.75 million on a park the size of Figtree Park is "both wasteful and excessive".
"Sadly, the excessive quantum of the grant led to a proposal including oversized playground and amenities and unacceptably excessive loss of trees," he said.