What Europe can learn from Portugal's accelerated coal exit
Portugal shut down its two remaining coal-fired power plants at the end of 2021, showing that an ambitious coal exit is possible through a combination of carbon pricing, renewable energy investment and just transition planning.
At the end of 2021, Portugal became coal-free after shutting down its 628MW Pego coal-fired power plant, privately owned by utility Tejo Energia. Pego's closure came just ten months after the shutdown of the 1,250MW Sines coal plant, owned by national utility EDP.
Portugal effectively phased out coal eight years ahead of schedule. At a time when some European countries are wondering whether to delay their own coal exits in the wake of the Ukraine war – think Germany – Portugal's example offers lessons on how to manage a transition, what role carbon pricing and renewable investments can play, and how utilities have to be involved in the development of just transition plans.
The Iberian nation is "the perfect example of how once a country commits to quitting coal, the pace of the phase-out inevitably accelerates", said Kathrin Gutmann, Europe Beyond Coal campaign director, on the day the Pego coal plant was shut down.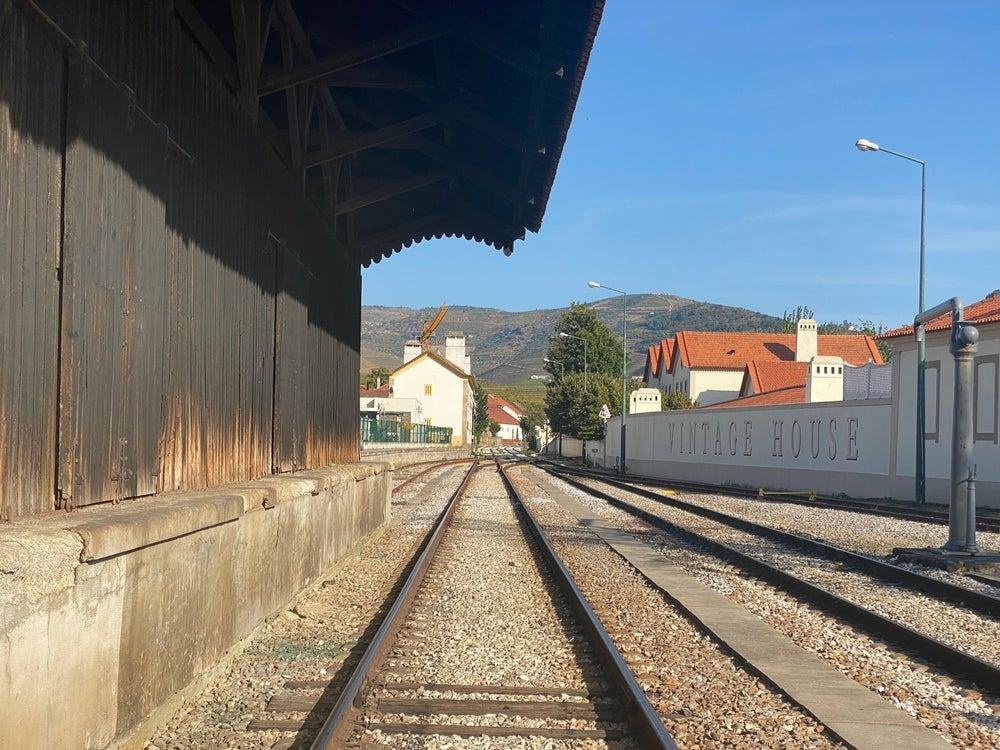 Even as natural gas prices climb to new heights and coal displaces gas in some countries, the Portuguese government has declined any chance to bring its coal plants online again. "This would be total nonsense," Portugal's Environment Minister João Pedro Matos Fernandes told national media early in March.
Portugal committed to shut down its two coal-fired power plants in Pego and Sines by 2030 at the COP23 UN climate conference in Bonn, Germany, in 2017. Only two years later, however, Prime Minister António Costa announced the intention to bring the closure of Pego forward to 2021 and Sines to 2023, following the advice of several environmental groups.
"the perfect example of how once a country commits to quitting coal, the pace of the phase-out inevitably accelerates"
"Public pressure from environmental NGOs was an important factor," says Francisco Ferreira, president of Portuguese environmental NGO ZERO. "For many years we have been showing that it didn't make sense to continue to use such an inefficient fuel with such a big environmental impact, and proposing these [same] dates [for a phase-out]."
Carbon pricing further accelerated the closure of plants as coal became unprofitable compared with cheaper renewable sources.
The EU's objective to reduce greenhouse gas emissions by at least 55% below 1990 levels by 2030 pushed prices in the EU's emissions trading system (ETS) to an all-time high of nearly €97 per tonne in early February 2022, compared with an average of €25 per tonne only two years earlier. The Portuguese government also decided in 2018 to end public subsidies for coal.
"There has been a combination of carbon pricing measures and an increase of renewable energy investments that have harmed the economic viability of coal," says Artur Patuleia, senior associate at think tank E3G. "The economics deteriorated in such a way the utilities themselves decided to shut down the plants earlier," he told Energy Monitor.
Renewables boost
Portugal has seen major investments in renewables, bringing their share of the power mix to 61% in 2021, up from 39% in 2017.
"What we see is that it is mainly renewables that have absorbed what used to be coal-fired electricity generation," says Patuleia. "The conclusion is countries that invest in renewables can cope with the end of coal."
Hydropower makes up the lion's share of renewable energies in Portugal, with 7GW of capacity installed, reports Portugal's Association for Renewable Energies (APREN). The country started the development of large-scale hydro power plants in the 1950s, and it became Portugal's main source of power generation in the 1970s – with coal gaining prominence only in the 1980s.
Portugal's energy market faced a wave of liberalisation in the 1980s and 1990s and opened up to independent power producers, which developed small-scale hydro plants and later introduced wind and solar capacity. "The aim was to reduce the external energy dependency of the country and, soon after, of course, to fight climate change, since its impacts in Portugal were well observed since the 1990s," says Pedro Amaral Jorge, CEO at APREN.
"The high endogenous resources availability and public policy strategy have been the main drivers to achieve a high share of renewables in the electricity mix and final energy consumption," he adds.
However, as the country faced a severe drought at the start of 2022, wind energy has taken the lead in supplying electricity. In January 2022, gas made up approximately 30% of the country's power mix.
"We are seeing new renewable capacity, but at the same time Portugal keeps gas capacity [for back-up]," says Ferreira.
"Therefore, it is not entirely true that we are replacing coal with renewables, because due to the ongoing drought conditions, we are partially replacing coal with new renewables, but also using natural gas," he explains.
Decarbonising the power sector
Portugal aims to achieve an 80% share of renewables in its power mix by 2030, and could even reach this goal four years earlier than scheduled, in 2026, Fernandes told national news agency Lusa at the end of 2021. Its largest utility, EDP, wants to provide 100% renewables-based electricity by the end of the decade.
APREN's Amaral Jorge says decarbonising Portugal's entire power system by 2035 would require "an enormous effort". However, "this is a plausible scenario given the necessity to […] comply with the [EU's] 'Fit for 55' goals, and also the expected role of green hydrogen [made from renewable electricity] in Portugal, to assure stability in a power system with a high share of variable renewables," he adds.
Shutting down the Pego and Sines coal plants will contribute to Portugal's decarbonisation goals. EDP announced last year it intends to transform the coal plant in Sines (150km from Lisbon) into a renewable hydrogen 'hub'.
EDP's board said in October 2021 it would convert Sines "into a centre of hydrogen tech excellence", with 200MW of renewable capacity and 100MW of electrolysers by 2025 – potentially scaling beyond that at a later stage – and the creation of an R&D centre.
For this, Portugal's largest utility has partnered with some 12 entities including power companies Galp and ENGIE as well as wind energy manufacturer Vestas. The 'GreenH2Atlantic' project has been granted a €30m grant by the European Commission via its Horizon 2020 R&D programme.
This should help Portugal achieve its goal to install 2–2.5GW of electrolyser capacity by 2030. The government announced a first auction for government support in 2022, which is likely to take the form of a carbon contract-for-difference scheme to stimulate demand for green hydrogen.
"However, to achieve [Portugal's green hydrogen goals], Portugal must tackle important issues such as licensing and permitting procedures [for wind and solar installations], lack of grid capacity and a shortage of qualified human resources in the upcoming years," APREN's Amaral Jorge says.
An economic and social plan
In parallel, the Portuguese government decided to launch an auction for the conversion of the Pego plant, so power companies could submit their projects to use the plant's grid access.
That tendering process is still ongoing at the time of writing. However, the bid submitted by Spanish utility Endesa obtained the best score, according to a preliminary government report. The proposal submitted by Endesa – 70% owned by Italy's Enel Group – foresees a 365MW solar PV project and 246MW of wind farms, as well as battery storage infrastructure and green hydrogen electrolysers.
The need to support coal regions and workers in the fossil fuel industry has taken centre stage in the energy transition. As Europe strives to 'leave no one behind' on its road to climate neutrality, Portugal's management of its coal phase-out shows that national governments and utilities must play a major role in a just transition.
Portugal's just transition plans have focused on coal plant workers, as Portugal has no mines. The government has ensured a strong involvement of utilities in reskilling and creating jobs, while investing in renewable energies and upgrades to its power grid.
One of the government's most striking measures has been to include just transition aspects as bonus criteria in the project tender to reconvert the Pego coal plant.
"What is interesting about the auction for Pego's reconversion is it combines an economic plan with a social plan, where workers can get guaranteed income support if they follow reskilling programmes," says E3G's Patuleia.
Fit for a phase-out
With the closures of Sines and Pego last year, Portugal became the fourth EU member state to stop burning coal, after Belgium in 2016, and Sweden and Austria in 2020.
The dire economics of coal have prompted several countries across Europe to speed up the process, including Germany, with the new federal government looking to bring forward its phase-out date to 2030, from the 2038 agreed in 2019. Hungary also announced in 2021 that it would bring forward the closure of its last-standing lignite plant by 2025, five years ahead of schedule.
However, coal will still have a limited role in the EU beyond 2030. Both the Czech Republic and Slovenia announced their coal exit by 2033 at the beginning of the year. In turn, Poland has not yet firmed up a date to stop burning coal, pledging instead to shut down its coal mines by 2049.
Nevertheless, several experts agree the EU's 'Fit for 55' climate and energy package could accelerate Europe's coal phase-outs through a strong ETS, renewable energy investments and the taxation of fossil fuel products.
"It is important to have an effective emissions trading system, and it's very important to have ambitious renewable energy targets, maybe even going beyond what the European Commission has proposed," says E3G's Patuleia.
The EU's climate package is currently being negotiated by MEPs and member states, with divisions already emerging over how ambitious the EU ETS should be given recent price spikes. In turn, any reform to EU energy taxation rules will require unanimous approval from all member states, a hurdle previous efforts failed to overcome.
Increasing the interconnections in the EU's energy market will also increase security of supply and, in turn, benefit Europe's most coal-dependent countries. Portugal has very limited cross-border energy flows, but the solid integration of the Iberian energy market has been instrumental in Portugal and Spain balancing their systems.
"We do have the possibility of diversifying and investing in different sources of renewables, and particularly wind and solar – but at the same time, we have extremely limited interconnections, and that makes us more vulnerable to supply shortages," says ZERO's Ferreira.
"If Portugal can do this transition despite these constraints, definitely some other countries can do that, because they have more favourable circumstances than us," he sums up.
---
Anna Gumbau is a freelance energy and climate journalist based in Brussels. She mainly covers the European Green Deal and its impact on central and eastern Europe. Prior to going freelance, she was Carbon Pulse's Brussels correspondent, and an energy reporter with Interfax Global Energy Services in London.
---
Why not all coal phase-outs are created equal
Coal power must be rapidly phased out to reach net zero, but data shows some countries are planning their coal phase-outs better than others.
Everyone knows we need to burn less coal. The world's 8,500 active coal plants remain the single largest source of electricity and the single largest contributor to global emissions. Having fuelled the world since the beginnings of the industrial age, coal is responsible for more than 30% of the average global temperature rise above pre-industrial levels, estimates the International Energy Agency (IEA).
The Intergovernmental Panel on Climate Change suggests that coal use in electricity generation must fall 80% below 2010 levels by 2030, with OECD nations ending coal use entirely by 2030 and the rest of the world doing so by 2040. Yet the IEA's Coal 2021 report, released in December 2021, showed things moving in the opposite direction. With electricity demand outpacing low-carbon supplies, and soaring natural gas prices on top, coal generation is estimated to have reached an all-time high in 2021.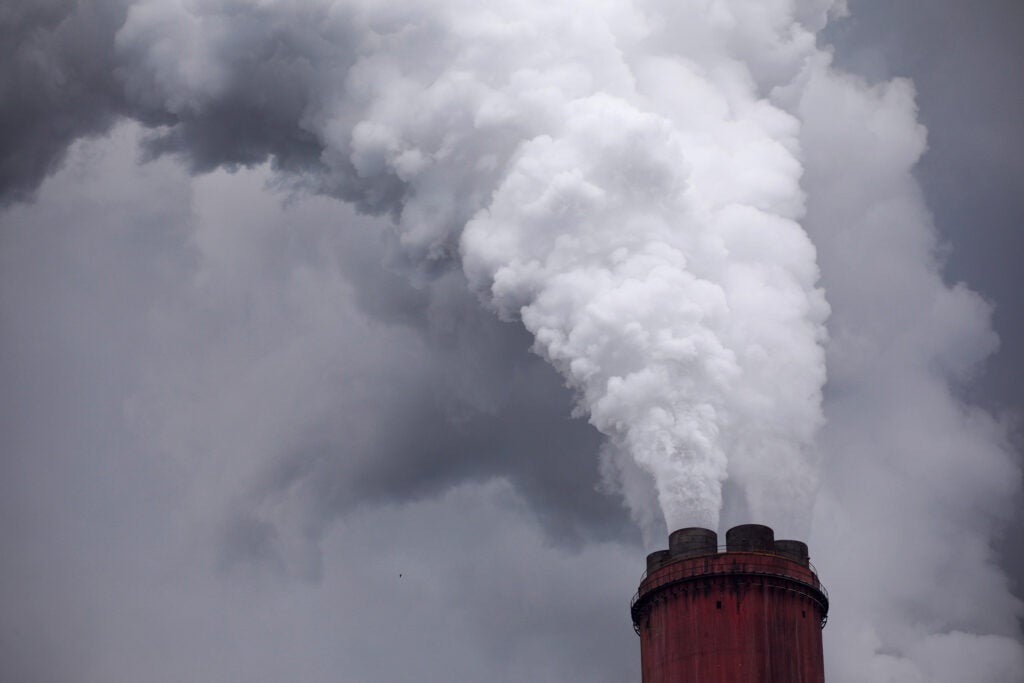 Nevertheless, from a policy perspective, coal has undergone a major shift. Countries across the OECD have seen their coal use decline significantly in recent years, while the global pipeline of proposed coal power plants has collapsed by 76% since the Paris Agreement. At COP26, some 23 countries made new commitmentsto phase out coal, including major Asian coal nations such as South Korea, Indonesia and Vietnam.
However, while making such commitments is one thing, delivering on them is another. "The first key thing for any phase-out commitment is to actually make that commitment a reality, and to do so at a pace that is consistent with keeping global temperature increase below 1.5 degrees," says Camilla Fenning, a coal analyst at think tank E3G. At the moment, announced phase-outs are not all in line with the temperature target. At least six European countries have a coal phase-out target date after 2030. The Czech Republic is the most recent addition to this list, announcing a 2033 phase-out date on 7 January 2022.
As well as happening at pace, coal phase-outs need a good plan. Solving the Coal Puzzle, a report from pressure group Europe Beyond Coal and think tanks Ember and Sandbag, suggests what constitutes a good phase-out. The authors say a phase-out should be "direct" – avoiding any "bridge" to natural gas or unsustainable biomass – and "clean", with plans explicitly laying out how wind and solar will replace coal. In addition, plans should be enshrined in law and close the dirtiest plants first. This should be done in a "reliable" manner that keeps the lights on. Finally, they should be "economic" – avoiding pay-offs to utilities (as is happening in Germany) and ideally making use of a high carbon price in an emissions trading scheme – and they should be "just", with no workers left behind.
"Developing countries will be left in an extremely bad position in the coming years if coal power is not phased out, with stranded assets they cannot afford and other markets unwilling to purchase products manufactured using carbon-intensive electricity,"
"A good phase-out features a broad set of complementary policies with the objective of a decarbonised system," experts from the Regulatory Assistance Project told Energy Monitor in a statement. "A failure to plan comprehensively can lock us into costly and wasteful policies that are not aligned with long-term decarbonisation goals."
Comparing national records
Analysis of macro energy data from Energy Monitor's parent company GlobalData shows there has been a major divergence in how OECD countries have replaced coal, with different countries faring better in different areas.
Denmark has seen coal's share in the electricity mix rapidly fall from 46% in 2000 to just 6% in 2020, and the country has not used natural gas as a significant bridging fuel. Although biomass generation soared from 5% in 2000 to 24% in 2020, according to data from GlobalData, the country has strict rules around what can be used; as of 2021, for example, the only woodchips that can be burnt are those from sustainably managed forests in countries where forests are not in decline.
Denmark's coal phase-out target is set for a relatively late 2028 – but with coal's share of electricity generation plummeting 90 percentage points since the mid 1980s, the country represents a good model of how a direct, reliable and relatively clean transition can take place.
Another country that is replacing coal directly with renewables is Germany, which has seen the share of coal and gas in electricity generation decline by 23 and four percentage points, respectively, between 2000 and 2020, as wind and solar's share has increased. However, Germany's decline in coal use has been much slower than Denmark's. Germany remains the world's fourth-largest user of coal, with a coal phase-out date of 2038, until the new coalition government announced it would be moved to 2030 in November last year.
A 2020 study from the German Department of Energy highlights how a generous coal subsidy regime and enduring union power, as well as historic concerns over high electricity prices, import independence and grid stability, have contributed to the slow phase-down. Angela Merkel's recommitment to a nuclear exit following the 2011 Fukushima Daiichi nuclear disaster has also meant enduring demand for coal's baseload power supply.
The UK once found itself in a similar position to Germany, with a large electricity grid that was majority-powered by coal. Like Germany, that coal originated from long-established mining communities that employed hundreds of thousands of unionised miners. However, by not using public funds to subsidise domestic mining in the 1980s, Margaret Thatcher's Conservative government presided over a rapid decline of domestic coal production, and soaring imports.
The UK's coal transition scores badly when it comes to a just transition, with many mining communities still struggling to establish new industry. However, the transition did mean that, since climate policies were introduced in the 21st century, there has been much less resistance to the roll-out of policies to accelerate coal's decline, according to the authors of the German Department of Energy study.
However, unlike Germany, gas has been used as a bridging fuel in the UK in a major way, with generation increasing from 5.8 terawatt hours (TWh) in 1991 to 176.2TWh in 2008. Although it produces around half as much carbon when burnt as coal, gas has received increased critical attention in recent years as the policy focus has moved away from reducing emissions to reaching net zero in just a few decades.
'Why gas is the new coal', a November 2021 report from think tank Climate Analytics, found that gas was the largest source of a fossil fuel carbon emissions increase (42%) from 2010–19, and is responsible for 70% of the projected increase in fossil fuel carbon emissions under current policies to 2030. "Gas is not a 'bridging fuel', it is still a fossil fuel," write the authors. "To reach the Paris Agreement's 1.5˚C warming limit, governments, investors and multilateral finance institutions must treat it the same way they do coal: target gas for a swift phase-out."
As Europe looks to phase out the remainder of its coal capacity over the next decade, there remain fears gas will linger in the electricity mix. EU plans to label investment in new natural gas or nuclear as "sustainable" have recently prompted a furious backlash – Mahi Sideridou, managing director of Europe Beyond Coal, told Energy Monitor the label is "nuts".
"Phasing out coal is a narrow view," suggest experts from the Regulatory Assistance Project. "Meeting long-term goals requires a focus on decarbonising power systems, as well as transport and industry. […] The focus on just one fuel or only the power sector is too narrow."
Optimism for future phase-outs
The new EU taxonomy does not necessarily scupper plans for effective coal phase-outs. "The new label is obviously a shame, and a really bad international symbol, but the restrictions on the definition are so tight that I cannot imagine many gas plans would meet the criteria," says E3G's Lisa Fischer. She points to how many investors who would use the taxonomy – including Barclays, Allianz, BNP Paribas and Santander – have signalled a lack of support for the inclusion of gas.
The new German coalition government also announced at the start of January that it would join the US, UK and Canada in targeting 100% low carbon electricity by the mid-2030s, most likely scuppering any plans for new gas power plants, which typically have a a lifespan of three or four decades.
[Keep up with Energy Monitor: Subscribe to our weekly newsletter]
Whatever the EU may say, there is a sense within the industry that gas is moving towards the same fossil fuel doghouse as coal. "I think everyone, even in Asia, now understands coal needs to be replaced with clean electricity," says Ember's global programme lead Dave Jones. "All reference to coal at COP26 was in that context. If fossil gas was a bridge fuel once, it certainly isn't now."[Keep up with Energy Monitor: Subscribe to our weekly newsletter]Whatever the EU may say, there is a sense within the industry that gas is moving towards the same fossil fuel doghouse as coal. "I think everyone, even in Asia, now understands coal needs to be replaced with clean electricity," says Ember's global programme lead Dave Jones. "All reference to coal at COP26 was in that context. If fossil gas was a bridge fuel once, it certainly isn't now."
Fischer points out that gas power is not cost-competitive with renewables in many markets, and is subject to price instability that is unattractive to investors, as exemplified by the soaring price of gas this winter. An October 2021 report from think tank Carbon Tracker also found that more than a fifth of European gas-fired power plants and a third of US gas units are loss-making. "Most new build gas capacity planned will be unable to recover initial investment and should be cancelled," the report concluded.
While coal phase-outs so far have largely been the result of rich countries pursuing domestic energy policies, there are now programmes to ensure effective coal phase-outs elsewhere. These include the Coal Asset Transition Accelerator, which was launched at COP26 to leverage finance to accelerate the coal transition globally. It will link governments and utilities in transitioning countries with renewable energy developers, financial institutions and donors.
The Powering Past Coal Alliance (PPCA) was launched in 2017 to "secure commitments from governments and the private sector to phase out existing unabated coal power". The alliance now has 165 members that include governments, businesses and other organisations. It "stands ready to support developing countries in their transitions, by connecting them with appropriate technical and financial support to maintain security of energy supply, address affordability and pricing concerns, and promote a just transition and tackle broader development challenges," says the PPCA's Anna Drazkiewicz.
With all major economies set to phase down coal over the next few decades as they work towards their net-zero pledges, countries have seen that the benefits of baseload fossil power are eclipsed by the climate and financial risk of coal assets. "Developing countries will be left in an extremely bad position in the coming years if coal power is not phased out, with stranded assets they cannot afford and other markets unwilling to purchase products manufactured using carbon-intensive electricity," says E3G's Fenning.
However, ensuring phase-outs happen in a timely and equitable manner remains a complicated challenge, which all stakeholders must work hard on together to reach the best outcome for people and planet.
---