Treasury Wine Estates is investing heavily in robots for its vineyards to collect data on the grapes and climate. (Supplied: Treasury Wine Estates)
Australia relies on access to overseas markets for agricultural exports, but farmers are being asked to prove they are producing food sustainably to maintain that access.
Key points:
Overseas markets are demanding proof that Australian farmers are producing sustainably
Poor internet means robots and artificial intelligence that can track sustainability often do not work
There are now companies having some success trialling new technology on-farm
Some of the technology to do that has been failing, particularly when it comes to farm robots and artificial intelligence, but that is beginning to change.
There has been a flood of new technology targeted at farmers in recent years that claims to improve sustainability, so which ones are genuinely useful and what actually works in the bush?
Food Agility Cooperative Research Centre chief scientist David Lamb said the roadway to innovation in the agrifood sector was "still littered with the corpses of failed solutions".
"Five years ago we had an investor-fuelled tech bubble, we were almost ready to pop," he said.
Professor Lamb said farmers were in a "trough of disillusionment".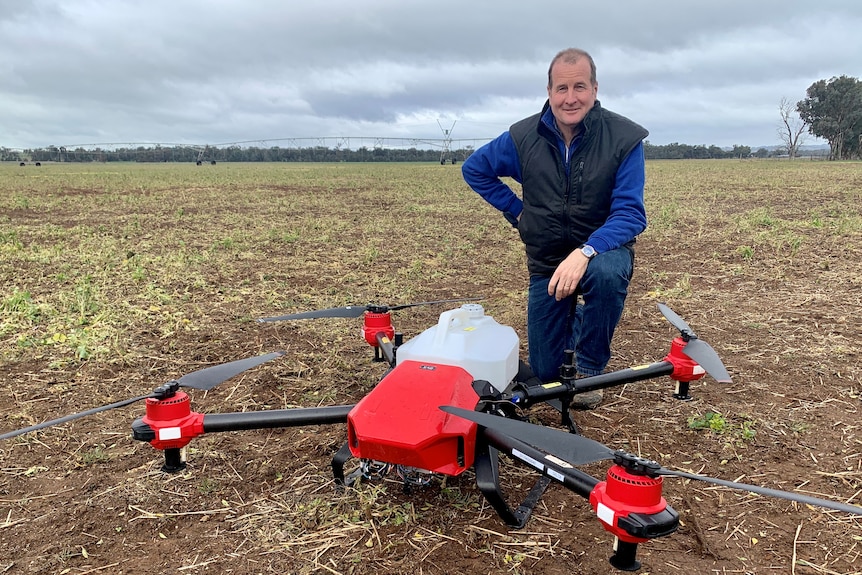 Bush internet still an obstacle
Limited access to fast internet across Australia makes it impossible in some areas to use robots that drive themselves or run systems that gather, process and share vast amounts of information.
But Professor Lamb said that was changing and getting connected was getting easier.
He pointed to companies such as internet provider Starlink and OneWeb that were using low earth orbit satellites to provide connectivity in the bush.
And there were ways of using that kind of connection to extend coverage across the farm.
"Some start-ups are offering farm-wide wi-fi that's anchored to a gateway that's using either the mobile network, or in our case on the smart farm here, our wi-fi is going to a single point that is anchored to Starlink," he said.
Professor Lamb also pointed to companies such as Halo that have developed technology for farmers to monitor everything from irrigation systems, milk production and effluent to fuel.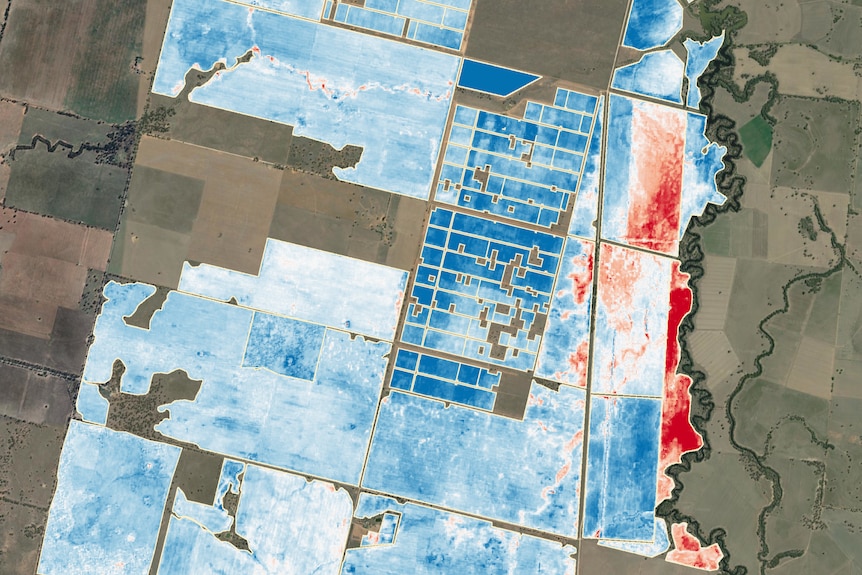 What can farmers use now?
Once farmers have connectivity, there are a range of products they can use to measure and improve sustainability.
Professor Jacqueline McGlade was the chief scientist of the UN Environment Program and executive director of the European Environment Agency.
She was responsible for setting up some of the market access requirements Australian farmers are now facing.
She later moved to Africa and created a company called Downforce Technologies, which is producing satellite reports for landholders that can track their sustainability activity.
Professor McGlade said the reports were like an X-ray of the property and what had been done over time.
"This is what happened to carbon, this is what happened to biodiversity, this is what happened to your water," she said.
Robots in the vineyard
Treasury Wine Estates in Australia is using robots and data collection systems in its vineyards.