/
Posted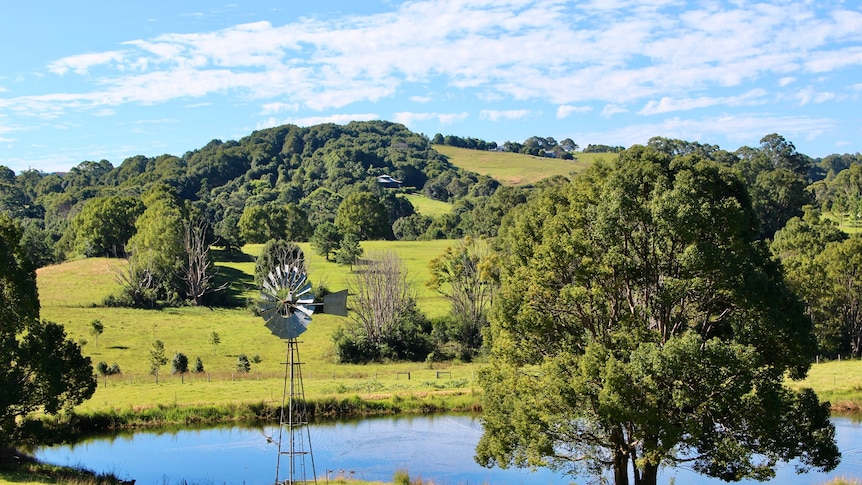 At the Goudemand apartment building in Arras, France, a stagnant pool of green water about 30 centimetres deep sits on top of a flat, concrete roof.
One look at the water says it's not meant for swimming.
Pipes drop down the building's 30-or-so-metre elevation, connecting the rooftop reservoir with five water tanks in the basement below.
They can hold around 50,000 litres in all.
When the water is released from above, it drives a turbine capable of producing a total of about 3.5 kilowatt-hours of electricity — a few hours worth of energy use in the average Australian house.
Solar and wind energy pump the water back up when the Sun is shining or the wind is blowing.
The Goudemand building is home to one of the world's few micro-pumped-hydro energy storage systems (micro-PHES), and possibly the only one using a rooftop as a reservoir.
In this case it's used to reduce the load on the lithium batteries that power the building, lowering the frequency of the batteries' cycles and extending their life.
But an analysis of the economics of the system published in Applied Energy found that it lacked the economy of scale of large-pumped-hydro projects — it would have been cheaper to buy another lithium battery.
One of the many costs was building and maintaining the water reservoirs for the system.
But what if these already existed? Could micro-pumped-hydro systems be built for less than batteries? And if so, where might these reservoirs be?
One potential source of energy storage could be farm dams, researchers say.
Dam nation
Thousands of potential reservoirs pockmark the Australian landscape.
But not all dams will do. They need to be in pairs for a start, or paired with a river,so water can flow downhill to drive a turbine, and be pumped back up for storage.