Planned big gas projects, including Woodside's Scarborough development in northern Western Australia, Santos's Narrabri gas field in New South Wales and the proposed opening of the Beetaloo Basin in the Northern Territory, "will blow out the safeguard even further", Schoo said.
The role played by the biggest emitters
The 10 biggest emitting companies under the safeguard were responsible for 362m tonnes of carbon dioxide under the first five years of the scheme. This was 53% of all emissions covered by the policy.
A further breakdown reveals nearly a third of the pollution released under the safeguard – 218m tonnes across five years – came from just 10 sites.
The biggest contributors were both LNG developments: Chevron's Gorgon gas export facility and Woodside's North West Shelf project. They were followed by BlueScope Steel's Port Kembla steelworks, the early stages of the Ichthys LNG project in the Northern Territory and Qantas Airways.
Schoo said the safeguard mechanism could achieve credible emissions cuts, but needed "serious surgery", including tightening limits for the 10 companies that made up most of the emissions. Labor's decisions on the design of the scheme would "make or break" Australia's 2030 target, she said.
"A predictable phase down [of baselines] would give industry incentives to come up with innovative energy-saving solutions to run their businesses more cleanly and efficiently," she said.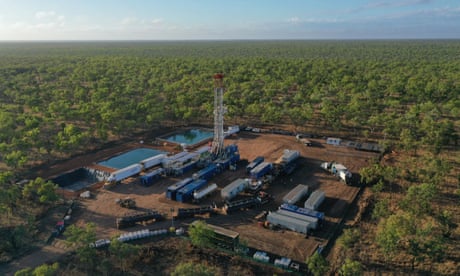 The analysis found several major emitters were trying to expand operations, a change that could add about 12m tonnes a year. In its submissions to the government, the ACF said any new or expanding facility entering the scheme should have to be carbon-neutral.
A spokesperson for the climate change minister, Chris Bowen, earlier this week said an extensive consultation process on the design of the safeguard was still under way.
"We know industry and stakeholders will have a wide range of views on these reforms, which is why the Albanese government is going through this genuine consultation process," the said.
"The government will consider these views on their merit before making any decisions on the final design."