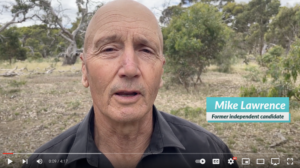 History
Source: Wikipedia
Australia has had a number of independents who have successfully won a seat in parliament, although most of them had the advantage of previously being an MP for a major party, or held a high profile position in the community.
Voices groups are locally organised groups channeling growing dissatisfaction with traditional political parties that are not representative of their electorates.[2][3] The first "Voices" group was founded in the electorate of Indi in 2012 around an identified need for greater democratic engagement at the community level.[4] As of 3 December 2021 there are 38 active Voices groups across 35 electorates in Australia.
Some of the groups are seeking and endorsing a candidate. Most avoid directing their preferences through the use of a how-to-vote card. Some groups are focused on participatory democracy, so are strictly non-partisan and are not seeking or endorsing a candidate. There is also a group seeking to register as a political party, the Independent Voices for the Senate, in order to endorse 'Voices' candidates so they will be 'above the line' on the Senate ballot papers.[5] No senator has been elected from 'below the line' on the ballot paper since the current 'line' was introduced.
Is there a "Voice of" Group near you?
Source: Wikipedia