Image: Vote Earth Now mashup with Photograph: Duane Preston/Darwin Festival
Fired Up – from Fossil Ad Ban
How deep do the fossil fuel funds flow? Straight to the heart of Australia's most prestigious journalism awards.

The Walkley Awards were actually started by Ampol.
Here's a photo from the inaugural awards in 1956 featuring Managing Director of Ampol, William Gaston Walkley.
In the fifties not much was known about petroleum's devastating effects on health, the environment and climate but these days the media knows better, right?Wrong. The Walkley's is again sponsored by Ampol and they even commissioned this glowing greenwashed article about their shared history with petrol. Ampol loves it so much they've got it on their website too.
Why is this wrong?
The sponsorship allows Ampol to pretend that it is part of the solution to climate change. The Walkley's article even gives the CEO a platform to position the company as part of the future energy mix and champion independent media. The media is clearly not independent of private influence when they accept sponsorship dollars.
"The role that governments will need to play – and companies – in shaping what society is going to look like over the next 10, 20, 30 years, you need to have a very independent and capable media to … arbitrate that debate effectively."
Matthew Halliday
Ampol CEO
AMPOL FUN FACTS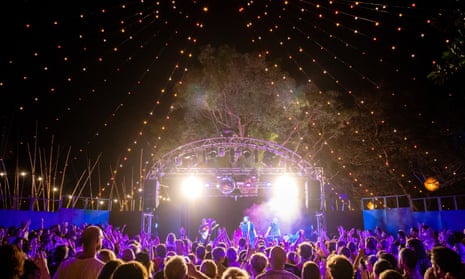 A 350.org database shows almost two dozen arts organisations are still reliant on mining money – but some are hunting for alternatives