Image: from Environment Victoria
Why was the NSW government 'stunned' by early coal-fired power plant closure (The Land) when early exit for coal widely predicted and occurring around the world ?(Dec 10th 2021 abc.net.au article National Electricity Market prepares for renewable future). Lack of transition planning is poor government.(The Guardian 'A train wreck')
Origin signals early closure of major coal-fired power plant
The NSW Government was stunned after Origin announced it will close its Eraring coal-fired power plant near Newcastle seven years earlier than expected.
Eraring supplies about 20 per cent of NSW electricity and employs about 1000 people directly and indirectly.
The Government moved quickly to assure NSW electricity users that the Government with partners will fasttrack a new battery plant and there would be no hike in electricity costs or threat to energy supplies.
NSW Energy Minister and Treasurer Matt Kean said he was disappointed by Origin's announcement of the early closure of Eraring.
"The planned closure of Eraring is especially tough for its workers, their families and local communities, many of whom have helped power NSW for decades and my expectation is that Origin does the right thing by its workers.
Previously published Dec 10 2021:
Early exit for coal as National Electricity Market prepares for renewable future
Coal-fired power generators are expected to shut down nearly three times faster than previously anticipated and will have exited the National Electricity Market (NEM) entirely by 2043, according to an updated plan from the Australian Energy Market Operator (AEMO).
Key points:
AEMO has released a draft of its 2022 plan for the National Electricity Market

Coal-fired power generators are forecast to shut down two to three times faster than previously expected

The last coal-fired power generator in Australia is likely to shut down in 2043
The AEMO has released the updated plan for the future of the NEM, following widespread consultation with the sector.
Coal-fired power stations contribute about 23 gigawatts of energy to the NEM, with 5GW to be withdrawn by 2030.
But the AEMO now expects as much as 14GW of coal-fired power to be withdrawn by 2030 and to have entirely exited the electricity market by 2043.
"Over the past decade, coal-fired generators have withdrawn from the market before their announced dates, and competitive and operational pressures will intensify with the ever-increasing penetration of cheap renewable generation," the AEMO's draft 2022 Integrated Systems Plan sets out.
Demand for electricity is expected to double between now and 2050 to account for both the growth in demand and the shift away from other sources of energy, such as natural gas and petrol.
"Today the NEM delivers just under 180 terawatt hours [TWh] of electricity to industry and homes per year. The NEM would need to nearly double that by 2050," the draft plan states.
Increase in wind and solar generators
The changes needed in the NEM to accommodate the shift from coal-fired power to renewable sources spread more widely around the country are significant, according to AEMO's modelling.
Large-scale renewable generators like wind and solar farms will need to increase nine-fold, while smaller scale solar (such as rooftop and community solar panels) will need to grow five-fold.
More than 10,000 kilometres of new transmission lines are needed, along with more "firming" capacity to back-up the variable output of renewable energy generators.
In a statement, AEMO CEO Daniel Westerman said the rapid transformation of the NEM has been accelerating due to "significant investment in renewable generation, storage and firming generation as coal plants exit, and improvements to transmission."
He said the changes anticipated in the draft plan would deliver "secure, reliable and affordable electricity" while also reducing emissions, but warned there would need to be a co-operative approach.
"It is essential that communities, governments and industry collaborate to meet the aspirations of consumers and the communities that will host new infrastructure."
The Climate Council has pointed to the record levels of renewable electricity generation and declining use of gas this spring as evidence gas should not be relied on as a "transition" fuel to help shift away from coal-fired power.
International momentum towards net-zero carbon emissions is growing and Australia can't ignore it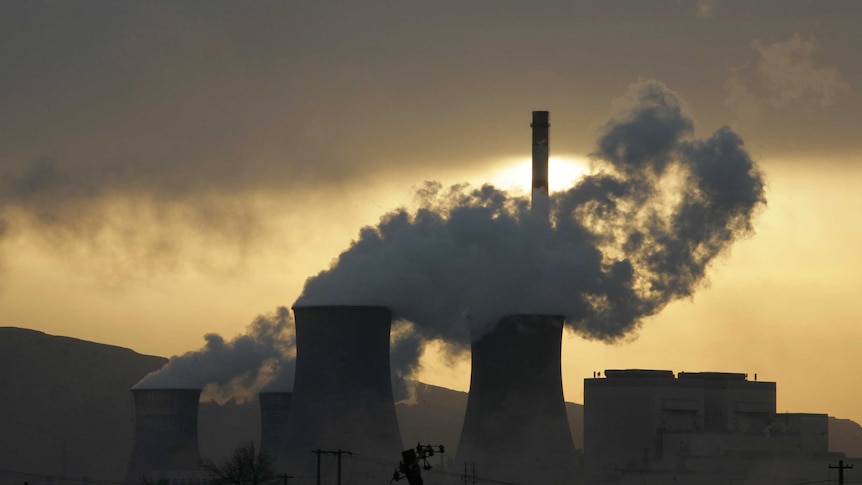 As Australia's banks and largest fossil fuel customers commit to acting on climate change, Australia must prepare for the inevitable decline in demand for coal, writes Stephen Long.
Read more
"Gas simply cannot compete with renewable energy," said Climate Councillor and former BP Australasia President, Greg Bourne.
"Australian homes and businesses are already moving away from polluting, expensive and dangerous gas, a trend that will only continue."
Read more
'A train wreck': what happens to workers and towns when the lights go out on coal power?
Eraring, the country's largest coal-fired power station, will shut in three years, but transition plans for employees, communities – and the grid – are lacking