Macintosh, an environment law and policy professor and the former head of the government's Emissions Reduction Assurance Committee, said in March the growing carbon credit market was "largely a sham" and a fraud on taxpayers and the environment, as regulation failures meant up to 80% credits approved might not represent real or new cuts in emissions.
"regulation failures mean up to 80% [of] credits approved might not represent real or new cuts in emissions."
GreenCollar's chief executive, James Schultz, said the company did not agree with that, but had long called for changes to strengthen the scheme. He said he was confident his company's projects regrowing native forests in cleared areas were generating real emissions reductions, but there were issues with measurement and integrity that should be addressed.
"We've agreed with a lot of the criticisms and we were on the record on most of this stuff before," he said. "We don't agree with it all, but we agree with a lot."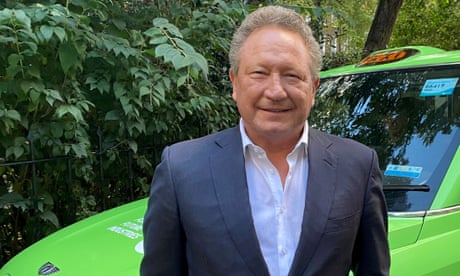 The joint submission said both parties had deep experience in carbon and environmental markets and supported the use of carbon offsets, preferably in conjunction with an effective carbon pricing scheme. Both said land-based projects could also have environmental and social benefits, including improving biodiversity and employment in regional areas.
But they identified three "fundamental problems".
First, they said the legislation overseeing carbon credits, which was relaxed under the Coalition, did not ensure all methods used to create carbon offsets met high integrity standards.
Second, the two parties said the Clean Energy Regulator had too many roles and was potentially conflicted, and called for its powers to advise government and prepare methods under which carbon credits were created to be given to other agencies.
Third, they said the model used to estimate how much carbon dioxide was stored in regenerating forests was not calibrated for use in areas that already had significant amounts of vegetation and could lead to overestimation of emissions reductions.
GreenCollar said this could be addressed by excluding areas with more than 5% of their maximum vegetation and using direct measurement, not modelling. The academics said direct measurement would be better, but argued it would be "challenging and risky" to do it in a way that ensured growth was due to changes in management and not just rainfall. They said it would be better if uncleared rangelands were restored through biodiversity markets and straight payments for stewardship of the land, not carbon credits.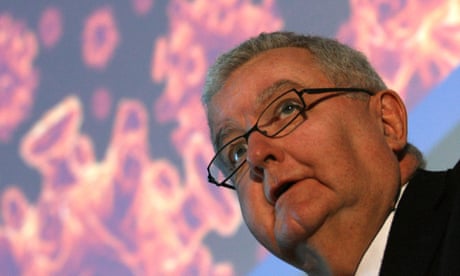 Macintosh said the joint statement "reflected very well" on GreenCollar and, after the statement by major landfill gas project owners, was the latest in a string of big players that "had the courage and character" to publicly acknowledge change was needed. He said it reflected "very poorly" on the Clean Energy Regulator and the Emissions Reduction Assurance Committee.
"There really is no argument now for the government not to act," he said. "We know there are multiple other market participants and scientists that agree with what we are saying and what GreenCollar is now saying. It is now time for them to lend their voices to the calls for change."
The climate change minister, Chris Bowen, has said carbon credits were vital to reduce emissions and appointed a former chief scientist, Prof Ian Chubb, to oversee a review of the system.
The Clean Energy Regulator has rejected the criticisms. In a statement in June, the regulator and the Emissions Reduction Assurance Committee said Macintosh and his colleagues had failed to present robust evidence of a lack of integrity in the system and – as the precise areas of land where carbon credit projects took place could not be released due to legal restrictions – had based their analysis on an incomplete dataset.
Chubb is due to report back by the end of the year.
---
Carbon Credit: Why do they matter to your company?
The reduction of greenhouse gases has become an increasingly relevant and important issue for mitigating climate change. Nations have sought ways to encourage companies to both decrease pollution and to raise awareness of the importance of this issue.
Carbon credits are an initiative of governments worldwide to generate source of savings for countries that reduce greenhouse gas emissions or remove them from the atmosphere. But do you know how these savings can benefit your company?
What is a carbon credit?
each ton of carbon dioxide either not emitted or removed from the atmosphere is equal to one carbon credit.
With the signing of the Kyoto Protocol in 1997, a market was created for the reduction of greenhouse gases, assigning a monetary value to the reduction of emissions. One of the Flexible Mechanisms defined by the Kyoto Protocol is the Clean Development Mechanism (CDM).
The signatory countries of the Protocol have agreed to reduction targets. Carbon credits received in the process of meeting these targets can be sold to governments or companies that have not been able to reduce their emissions.
Despite the difficulty some countries have had in reducing emissions, experts agree that the most important thing from an ecosystem perspective is the global effort to reduce greenhouse gases, regardless of political boundaries and progress toward compliance in specific jurisdictions.
Thus the carbon market allows a government or business to acquire emissions reductions created elsewhere to achieve its own objectives.
The goals of the initial agreement were expanded and updated at the Durban Climate Change Conference in 2011.
Opportunity for businesses
The carbon market has gained prominence as an economic opportunity for companies that demonstrate reductions and sell their credits on the carbon market. In this way companies can recover part of the investment made in sustainable projects.
In addition to the financial advantages, it is also possible to bring gains to society focusing on the well-being of the planet, and your company's brand benefits from these efforts. Some companies donate their carbon credits to contribute to the planet in global events such as the World Cup or the Olympics. The increase in the use of transportation, construction, and even lighting in the venues has the potential to greatly increase greenhouse gases, and these factors motivated companies to participate in the Sustainable Cup campaign in 2014. The companies that joined the campaign donated their carbon credits to offset part of the emissions generated by the World Cup. In addition to their contribution for the environment, these companies could advertise their brands liked to a global sustainability initiative.
In order to promote the market, some governments have established that companies that are significant emitters of greenhouse gases must buy carbon credits from companies that have them so that there is always a supply and demand relationship for carbon credits. This market is considered to be a commodities exchange, that is, a carbon credit is a commodity having a price established by the international market. The established parameter is that each ton of carbon dioxide either not emitted or removed from the atmosphere is equal to one carbon credit.
Flávio Gazani, the president of ABEMC (Brazilian Association of Carbon Market Companies) explains that in order for a company to obtain carbon credits they are required to submit an emissions reduction project to a national or international commission. The commissions assess whether the project presented is in fact an initiative that will benefit the atmosphere, and they approve the carbon credits accounting, taking into consideration the greenhouse gases that the company no longer emits. Initiatives such as the substitution of polluting sources of energy by clean energy, adoption of programs of energy efficiency, and also software that reduces the consumption of energy generate credits because they are initiatives that reduce emissions by not using energy sources that are more polluting or by reducing the consumption of energy.
Final considerations
Preventing the advance of global warming is a responsibility shared by all, from governments to companies.   The Kyoto Protocol took the form of an incentive for institutions to have some economic return when they proposed to adopt measures that benefit the environment. Even in cases where the financial gains do not represent a windfall for a company, the return for the atmosphere and all of society in general is of extreme importance and is worth institutional dedication.